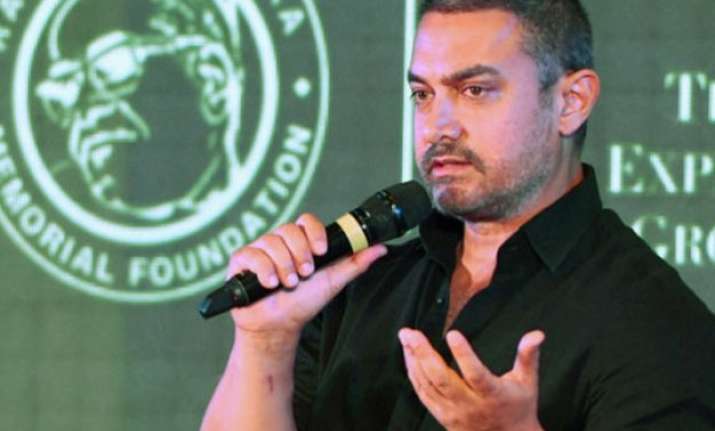 New Delhi: Bollywood superstar Aamir Khan was caught in the midst of a huge controversy last year after he voiced his opinion on the intolerance debate. Post his comment, a nationwide rage engulfed him and he ended up receiving a lot of flak. During these trying times, it was a bunch of blind kids who helped Aamir Khan find solace.
The aftermath of the intolerance comment troubled Mr. Perfectionist a lot. It all started when at an award function he said that there is a rise in intolerance in the nation. Aamir had said that this had prompted his wife Kiran Rao to suggest that they should probably leave the country for their children's safety. In the same breath, he had added that it was disastrous for Kiran to think so.
Aamir's view sparked a national debate, with many not siding with him. His effigies were burnt and many demanded that his movies be boycotted.
While he was being targeted for his statement, a few blind kids stood by him, suggest media reports. Aamir Khan had visited many NGOs after the release of his film, Fannah, in which he was seen romancing a blind girl played by Kajol. On hearing that their favourite actor is spending troubled days, these young fans of Aamir Khan used to send him letters to show him love and support.
Aamir Khan was sure to be touched by this warm gesture. After all, these fans are the ones who make superstars.