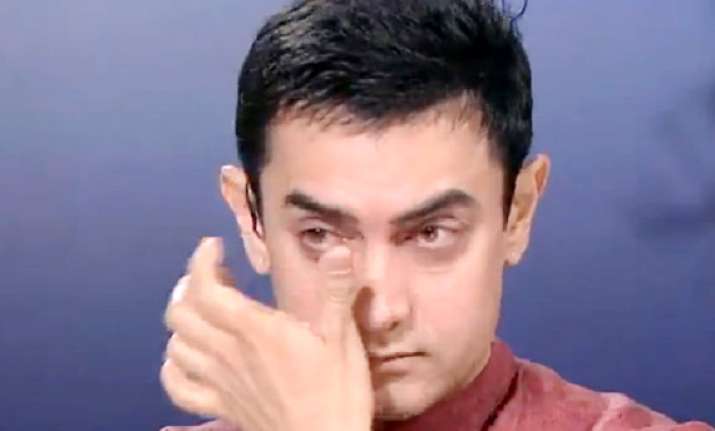 Mumbai:  From inviting stars to using social networking sites to having live interaction with the people, the third season of "Satyamev Jayate", going on air Sep 21, will have many new elements. The show's host Aamir Khan said it has been an emotional journey for him.
"It has been an encouraging journey so far. I am so happy with the response. This season we will deal with some new topics," said Aamir who highlighted burning social issues like dowry system, female foeticide and criminalisation of politics in the first two seasons.
A visibly emotional Aamir said that he has seen a lot in the show and that "half of the stories, which I see during the research, I can't even show it..."
"It has been very difficult for me to see such things, which is difficult to absorb emotionally. My patience level has increased and I have stopped being judgemental. I have become more mature with the show," he said.
Aamir made his TV debut with "Satyamev Jayate" in 2012 and it became immensely popular for carrying a strong message of social change and calls for a fight against the evils of society.
He returned with the second season in March this year.
Talking about the new elements in the forthcoming season, he said that they have made a few changes in the format.
"This time I will be live with the people, and I will also connect with them through Twitter and Facebook. So this is the new element in our show. This season we will have some stars and they will make a strong contribution. I can't say who will be there as it's not for publicity and not for promotions," he added.