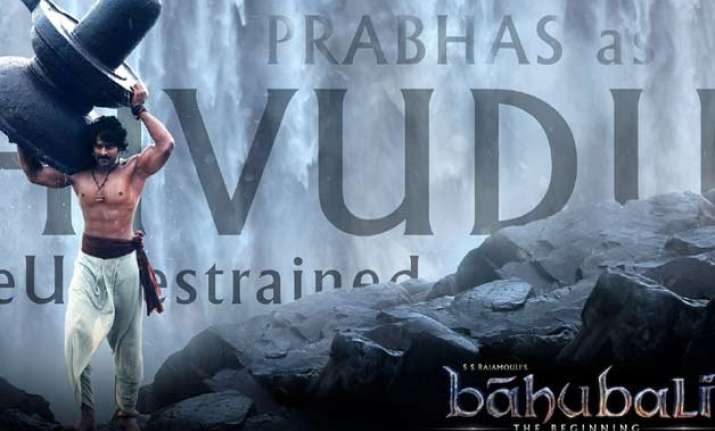 Director SS Rajamouli's magnum opus Bahubali: The Beginning will hit the cinema screens tomorrow. The kind of buzz this film has created can be understood by the fact that it's trailers have crossed more than 10 million views within a month of its launch. 
It's  not only south Indian cine-goers who are smitten by its epic visuals, but this sword and sandal genre film has generated right kind of sensation in North India as well. Also for the first time, producer Karan Johar has put money in a south Indian project.
There is so much content in the film that the final cut of Bahubali was said to be 5 hours long, thus forcing its makers to release the film in two parts. Here is the first trailer of the film.
Here, we have pinpointed lesser known facts about the film
1)  There is one thing common between the recent release 'Jurassic World' and 'Bahubali' – both movies share the same special effects team.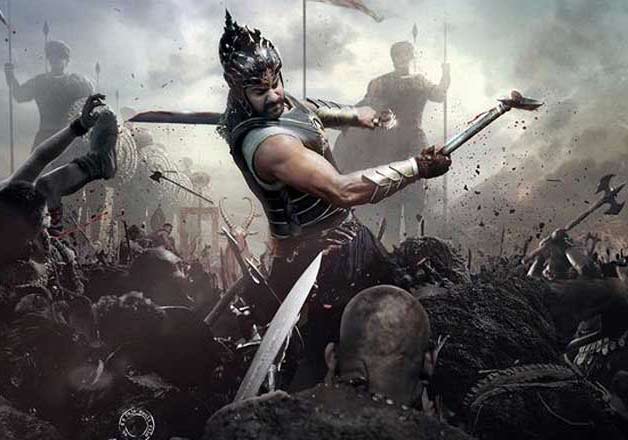 2) The production team is said to have spent a whopping 85 crore on visual effects only. The special effects of the movie will be seen on same scale. There are a lot of complex computer-generated imagery (CGI) and VFX shots in 90 per cent of the movie. That means about 4,500-5,000 VFX shots
Also Read: Bahubali Movie Review : Epic battle scenes, breath taking visuals make it a must watch
3) Bahubali is the most expensive movie ever produced in Indian subcontinent. This fantasy war film  is made with a budget of over  Rs 250 crore. The film shot in Telugu and Tamil and will be  released in Hindi and Malayalam too.Here is the first trailer of the film.
4) According to  Karan Johar, Bahubali is going to be the widest dubbed film ever in terms of screen count. Bahubali will be the first Indian film that will transcend regional boundaries and have a pan-India appeal. Bahubali is set to hit as many as  4,000 screens including 135 screens in US only.
5) On rumours doing rounds that Bahubali is the Indian version of Hollywood flick 300, director Rajamouli said that Bahubali is completely different film, only thing that could be similar to 300 will be the impact of the movie.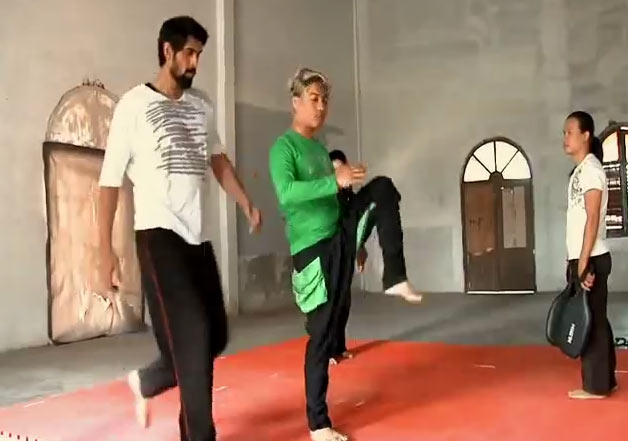 6) As it's a period film, which includes war and action sequences, trainers from Veitnam were roped in specially to train the lead actors including Prabhas, Anuskha, Rana and Satyaraj.
7) Prabhas and Rana have gained over 100-Kg weight for this film. To gain this kind of weight, the actors had to take 6-8 meals a day. Every item has been strictly non-vegetarian. The target for both actors was to consume 2,000-4,000 calories per day. Also they had undergo a special training to get in right shape as demanded in the script.
8) Film's lead actor Prabhas also postponed his marriage for the sake of this film and for director Rajamouli.
9) It took almost three years of hardwork and dedication to complete this film. Here is the making video of the film that takes you on a tour behind the camera revealing how sharp minds led by director SS Rajamouli visualised every minute detail of the film. The video shows how grand sets of palaces, courtyards and battle grounds were first put to paper in the form of sketches, later to be made into massive breath taking sets. Everything from the look of the characters to their costumes were put to life through CGI effects.
10) It is the only film that has been featured on BBC documentary on 100 years of Indian cinema even before its release.
11) The film faced legal trouble after Jain monks protested against the film's title Bahubali, revered as a deity in the community. They were worried that makers will show the peace loving God in a violent way.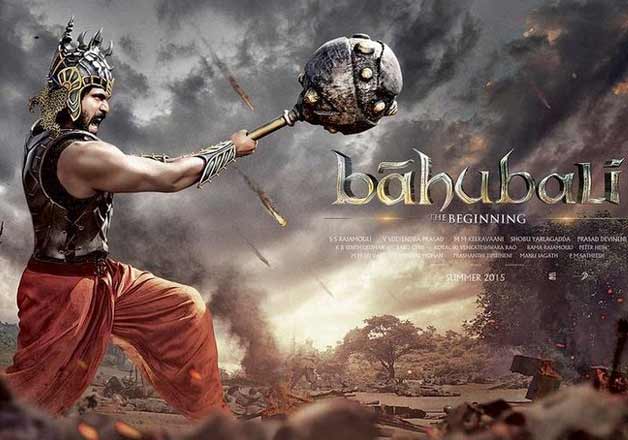 12) Even 17 VFX studios with 600 artists working on Bahubali in double shifts could not make it on time.  Not ready to comprise with the quality of the film, Rajamouli had to push the release date of his film further. Earlier the release date of first part was May 15, 2015.
 13) Bahubali, has registered its name in  the Guinness Book of World Records for having the world's largest poster ( 51,000 square feet.)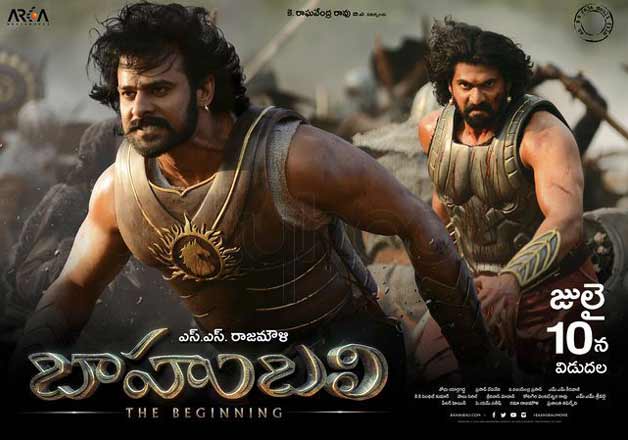 14)  The movie has been shot in 16:9 aspect ratio for bigger and better quality pictures.
 15) Bahubali's premiere shows ticket prices are soaring high and the prices are said to be ranging between Rs. 4000 to Rs. 8000
Given the enormity of its scale and the countless man hours put behind the film and we wish all the success to the film. We sincerely hope that the film should become both critical and commercial success. Here is the latest trailer of the film. Here is the latest trailer of the film.