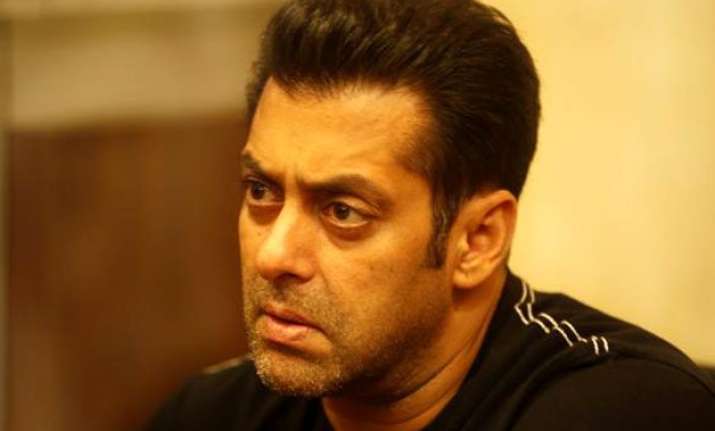 Facts about Salman Khan's hit-and-run case
New Delhi: New Delhi: Additional Sessions Judge D.W. Deshpande pronounced the verdict on the infamous 2002 hit-and-run case against
Salman Khan
and found him guilty of 8 charges against him. The quantum of his sentence will also be pronounced soon and as per Indian Penal Code it can be upto 10 years.  
13 years ago, the SUV of this famous Bollywood star rammed into a bakery and he has been charged for killing a person and injuring four. May 6th is the judgement day for this famous Khan whose movies have been entertaining the audience over three decades.
This hit-and-run case trial, that has been extensively discussed, has many details to be considered and before the verdict is declared, here is a quick recap of all that has happened over a period of 13 years.
READ MORE:  Salman Khan 2002 hit-and-run-case: Actor tells the court he wasn't driving, wasn't drunk
The case history of hit and run case
1) In the early morning hours of September 28, 2002, Salman Khan's white-coloured Toyota Land Cruiser crashed into American Express Bakery located in suburban Bandra, very near to the actor's sea-front home in the Galaxy Apartments. Soon after, Khan left the accident site.
This accident ended up killing one pavement-dweller who was sleeping right outside the bakery and also injured four others that lead to Khan's arrest later that morning. The actor charged under IPC Section 304(II) - which attracts a 10-year jail sentence, sections 279, 337, 338, 427, and under Motor Vehicles Act, 1988 and Bombay Prohibition Act, 1949.
2) Over the period of next 13 years this Salman Khan hit and run case trial took many twists and turns. One of the many interesting twist is that on August last year, Mumbai Police stated in court that this particular case diary is missing in addition to other 55 of the 63 case related documents that are already missing.
What does evidence say against Salman Khan?
3) As per prosecution, it was the Bollywood star, Salman Khan, driving when the Toyota Land Cruiser ran into the bakery. Also the blood sample of the actor showed high alcohol content, and as per the expert alcohol content in his blood was higher than what is considered normal. Reports suggested that 62 MG of Ethylalcohol was found in Salman's blood.
4) Further witnesses confirmed in the court of law that they witnessed the actor getting down from the car from driver's side. A witness, who is JW Mariott parking assistant, also confirmed that the Khan got behind the wheel of the SUV while leaving the hotel. His statement also reads that Salman tipped him Rs 500 and the actor was accompanied by three of his friends.
5) A court in 2013 added the charge of culpable homicide not amounting to murder against Khan, which comes with a much harsher maximum sentence. Khan is also facing charges under the provisions of Motor Vehicles Act (driving without licence), and provisions of Bombay Prohibition Act (driving after consuming liquor).
READ MORE: Salman Khan's 10 pictures which will make you love him even more
What Salman said about the incident in Court
6) Salman in the trial court denied the claim that he was driving the car that met with the ugly fate on 2002. He also denied that he was under the influence of alcohol during the accident and that it was his driver who was driving at the time of the accident.
"My driver, Ashok Singh, was driving the car when the mishap occurred," Khan, said in reply to a question posed by Judge D W Deshpande.
Later on, Ashok Singh, the driver also confessed that he was driving the SUV that ran over people sleeping on a pavement in Mumbai in 2002.
7) The actor though denied consuming alcohol, did not deny that fact that he did visit a bar on that night. He stated that he drank water in the bar and the food and beverage bill is not his.
8) The actor's claim also includes that, Bala Shankar, the one who tested Khan's blood sample, was not an expert. It was in response to deposition of Bala who told the court earlier that 62mg alcohol was found in Khan's blood sample which was above the permissible limit and indicated that the actor had taken drinks before the mishap.
9) Khan further told the Judge that the chemical analysis expert, while testing his blood sample, had allegedly not followed the procedures prescribed for examination. He also rejected the claim that he ran away after the accident and said, "I instructed the driver to inform the police. I remained at the spot for 15 minutes or more.
ALSO READ: Salman to visit Madame Tussauds museum to see Katrina's wax statue
What if Salman is convicted in the hit and run case?
10) Salman is being tried for culpable homicide not amounting to murder. If convicted, he could face up to 10 years in prison.
He earlier faced a lesser charge of death by negligence, for which the punishment is a maximum of two years in jail. He is facing charges under IPC Sec. 304 (II), Sec. 279, Sec. 337, Sec. 338, Sec. 427, Motor Vehicles Act, 1988 and Bombay Prohibition Act, 1949.