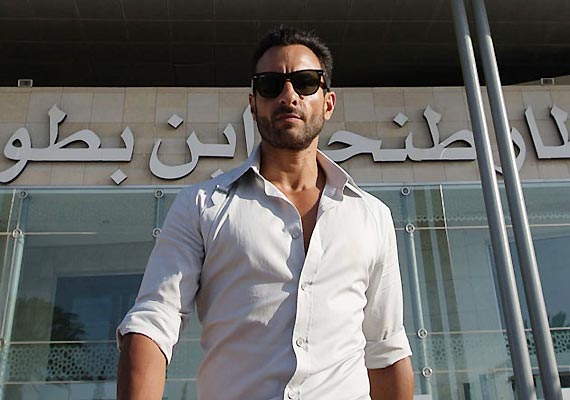 Mumbai, Mar 22: Actor Saif Ali Khan today said that there was nothing "wrong" in his film Agent Vinod, to be released tomorrow, and it was upto the Pakistan government to decide whether to undo its ban.
'Agent Vinod' has been banned in Pakistan due to certain references to the country. "They have always banned our films, even 'Kurbaan' was banned there. Ideally, I feel it should not be banned, but it is upto their government and their point of view. I don't feel there is anything wrong in it (film)," Saif said, talking to PTI here.
About the scenes related to Pakistan, Saif said, "We have shown how Pakistan army is involved with Taliban...in Afghanistan, we have shown how they are encouraging terrorists activities in India, harbouring criminals from most-wanted list. If any of this is unreasonable or untrue, then it is fair enough."
He also said that if the film could become an action franchise, further films may be made into 3D format. "I did not think of doing this movie in 3D, but I must say there were talks earlier about doing it," Saif said.
"Personally, I don't understand 3D, I don't watch these films. But my son loves it. So may be for a larger audience we should consider that," he said.
"If it becomes like a big action film then we would shoot in 3D. But this is all at a later stage."
Also, Saif said, he would keep featuring in 'Agent Vinod' series. But when asked if lady love Kareena Kapoor would do so, he remained tight-lipped.