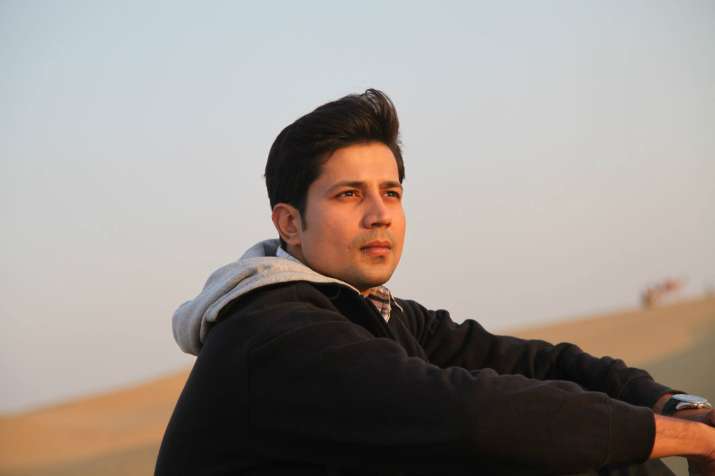 Actor Sumeet Vyas, who rose to fame with web series Permanent Roommates, will be making his Bollywood debut with Kareena Kapoor Khan starrer Veerey Di Wedding. The actor was very happy stated that it is big and revealed that the shooting of the film will be started in September. The actor was earlier seen in many web series. Sumit will also be hosting a TV show Stupid Man Smart Phone. This comes as a great news for all his fans.
Asked about his Bollywood dreams, Sumeet told IANS: "So, far I can only tell you that I am doing 'Veerey Di Wedding' with Kareena Kapoor. That's the only thing I know about the film and that we start shooting in September. This is definitely something big that I am a part of as mainstream as it can get."
At the moment, Sumeet is excited about "Stupid Man Smart Phone", an adventure reality VOOT Original series in association with BBC Worldwide Productions (India).
The series will introduce audiences to a new format where the participants have to use their mobile phone as the only means to survival. It is an adaptation of a British reality TV series of the same name, which featured comedian Russell Kane.
Sumeet will be dropped along with a celebrity travel partner into a dense forest at the Tamil Nadu or Kerala border, with internet access, a battery pack and some basic supplies for the first leg of the expedition. They will have to rely on help from their followers on social media for survival tips.
Sumeet is excited about the adventure, but is scared to face insects.
He said: "I am very excited to begin my journey. Honestly, I have not done anything this adventurous before and I am not someone who enters into the forest. It's not the animals, it's the insects that I fear."
"I always thought I am flexible with food in terms of eating anything and everything. Although this time I really have to eat anything and everything that I find in the forest and I am looking forward to it."
Along with Kareena, Veerey Di Wedding also stars Sonam Kapoor and Swara Bhaskar in pivotal roles.
(With IANS Inputs)
For more entertainment updates follow our Facebook page