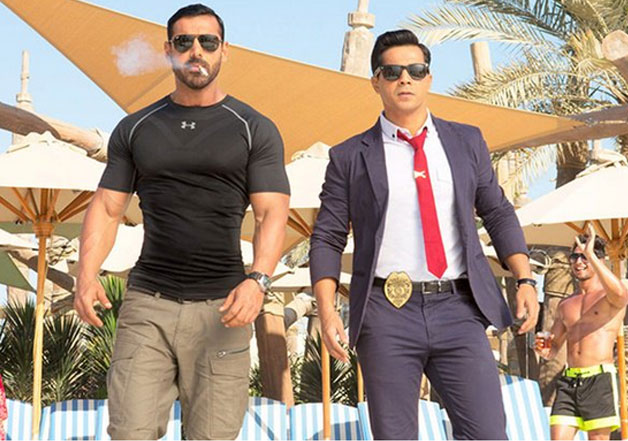 Today, Bollywood saw the release of one of the highly promoted movies 'Dishoom'. Starring Varun Dhawan and John Abraham is pivotal roles, the movie is directed by Rohit Dhawan.
Both the handsome hunks play cops on a project to rescue India's star batsman 36 hours before a crucial India- Pakistan match.
Now, that the movie has set theatres the big question remains, will it be a hit? It should not be forgotten that the movie will face stark competition from last week's big release 'Kabali'. Superstar Rajinikanth's 'Kabali' has done a stunning business in the first week and it may continue over this weekend. It may still lose some audience to Salman Khan's blockbuster 'Sultan', whose run at box office is still continuing.
Apart from that, the other releases 'The BFG' and 'Ghostbusters' will not pose much of a competition from them.
With such a highly talked about project, it is left to be seen if 'Dishoom' turns out to another Bollywood hit of this year. While the numbers are still not out, we list you points which might work for the movie and what might not.
What will attract audience?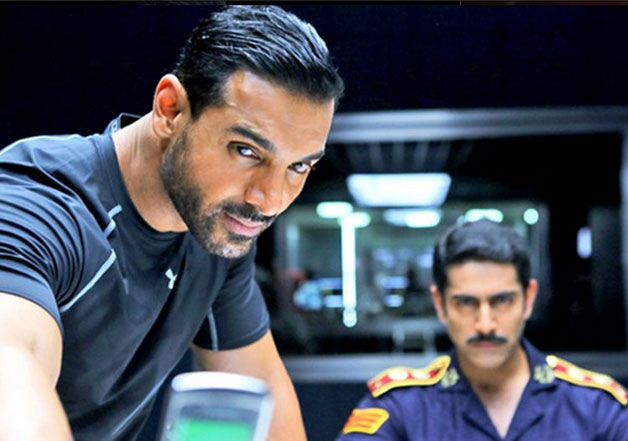 Firstly Varun and John's bromance will work wonders for the movie. The critics have already given it thumbs up and termed it as the show stealer. Varun's childish humour somehow perfectly blends with John's brooding attitude.
Another highlight of the movie is the longest chase sequence of the movie. To film this particular sequence, the makers have spent close to Rs 3 crores. Clocking 11-12 minutes, this chase sequence involves helicopters too.
The presence of an actress like Jacqueline Fernandes too will help the movie.
Lastly, Akshay Kumar's cameo has also helped gain the movie brownie points in eyes of cine buffs.
What will be a let down?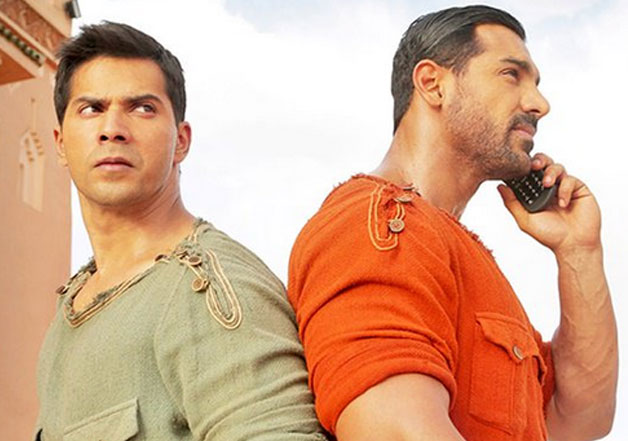 The movie was touted as a hard on action movie but it is a let down in that department. The plot is being termed as clichéd and overused by many.
Another drawback of the movie is the cheesy dialogues. Varun's sense of humour sometimes goes overboard making it a boring watch.
Box office collections: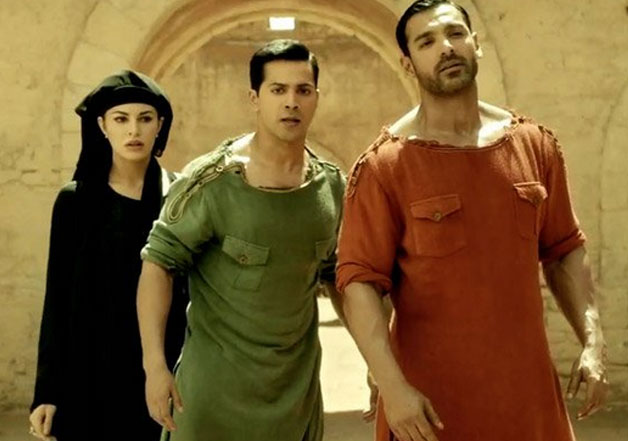 Undoubtedly, the movie has been heavily promoted and the lead actors of the movie having a huge fan base will attract movie goers to the theatres. Reports of early morning and afternoon shows point out that the movie is up for a decent first day collection. It can be said that it will collect close to Rs 10 crores on the first day and the first weekend collections will sum up to around Rs 35 crores.