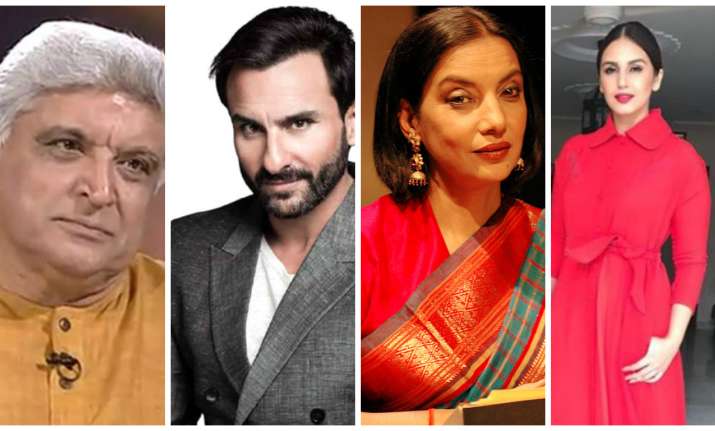 Supreme Court in its landmark verdict struck down the age-old Islamic practice of triple talaq stating it as void and illegal. Declaring the custom as unconstitutional, the apex court imposed a ban on triple talaq asking Union Government to bring a legislation within six months, taking into account concerns of Muslim bodies and sharia laws. The five-judge bench in a 3:2 majority judgement said that if government fails to bring law then the court's injunction will remain.
Many Bollywood celebrities have often spoken at length on the issue demanding abolition of the practice saying that there should be a single law for everyone.
Huma Qureshi: Actress who was last seen in Partition 1947 reportedly said that any desirable change should come from within the community. She said that women in India have to struggle for long. They are now marching ahead and taking responsibilities. As triple talaq is a complicated issue, Muslim community should jointly make a decision on it, said Huma.
Saif Ali Khan: The nawab of Bollywood opened up on the issue in an interview to Indian Express. Saif said that there should be one law for the land. Citing his divorce, the actor said he couldn't even think of triple talaq when he was separated. It's not about contract but about financial and emotional responsibilities, said Saif.
Salma Agha: Yesteryear actress Salma Agha said she salutes Prime Minister Narendra Modi for taking such a historical judgement.
Shabana Azmi: Actor-activist Shabana Azmi who doesn't mince her words while speaking on social issues said that triple talaq is inhumane and violates basic rights of every Muslim women. Even holy Quran doesn't permit this practice anywhere, she said.
Javed Akhtar: Renowned lyricist-poet Javed Akhtar opines that though triple talaq should be ban immediately but uniform civil code should only be implemented after elaborate discussions. He said that India has myriad cultures and traditions, hence, it would be gigantic task to bring all under one civil law.