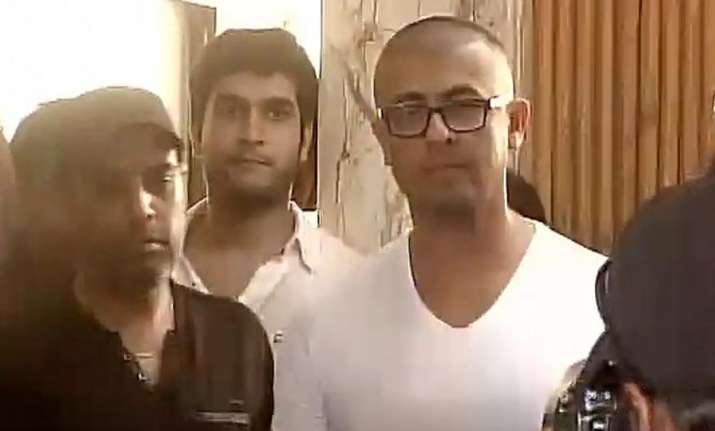 As promised in a tweet today, Bollywood singer Sonu Nigam shaved his head this afternoon. Addressing a press conference, Nigam said, "Shaving head is not a challenge or negativity, it's a symbolic gesture asking what are you making this country? What are these fatwas? Nigam was referring to a maulvi who had offered a reward of Rs 10 lakhs to anyone who shaved the singer's head and garland him with old shoes.
The 43-year-old singer went on an offensive this morning and tweeted: "Keep the 10 lakhs ready, maulvi."
Aalim, the barber, shaved Sonu Nigam's head. Sonu Nigam said: "You have to fight the fanatics, you just cannot hide and comment from Twitter. Sonu Nigam has been relentlessly trolled for his Twitter rant against blaring of azaan in the morning time when he compained about being woken up by the loud sound and called it 'gundagardi'.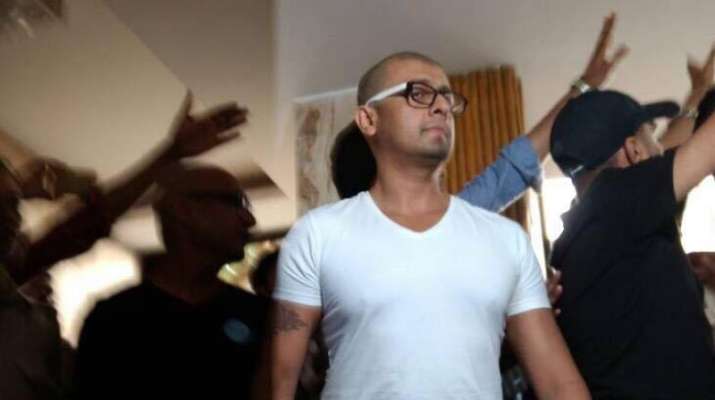 Sonu
I am secular, neither am I right wing nor left wing and there are very few people like me, he said. I am actually the minority community, he quipped.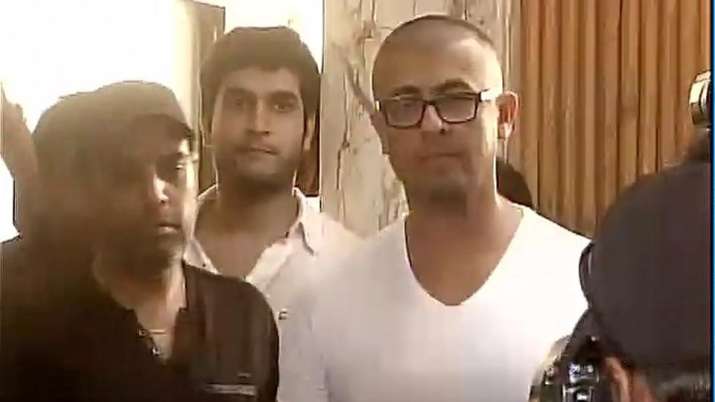 Sonu Nigam
He said that he is secular and respects all religions. "Main dharmanirpeksha hoon," stated the Bollywood singer after inviting the press to witness the shaving of his head in response to a fatwa he attracted because of his Twitter rant against the azaan.
He said that he respects every religion and his tweet was misinterpreted. The singer stood by his statement that loudspeakers should not be allowed in temples and mosques.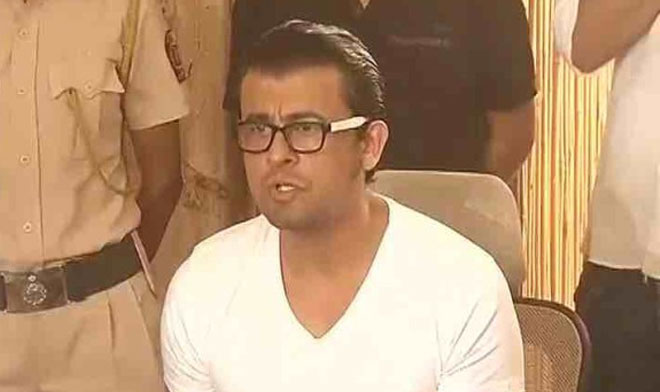 Sonu Nigam
On Wednesday morning, Sonu Nigam announced in a tweet that he would shave his head in the afternoon, in response to a fatwa allegedly issued by a Muslim cleric in West Bengal.
He tweeted: "Keep your 10 lakhs ready." He invited the press to be present. A report in DNA quoted a senior member of the West Bengal Minority United Council as saying, "If anyone can shave his hair, put a garland of old torn shoes around his neck and tour him around the country I personally announce an award of Rs 10 lakh for that person."
Sonu Nigam has been widely criticised for describing being woken by the morning azaan as 'gundagardi.'
Also read: Sonu Nigam has been widely criticised for describing being woken by the morning azaan as 'gundagardi.'
Bollywood seems to be divided on the whole issue. Mika Singh slammed the singer and suggested him to change his house whereas Sunil Grover supported him saying that the singer will never hurt anyone's religious sentiments.