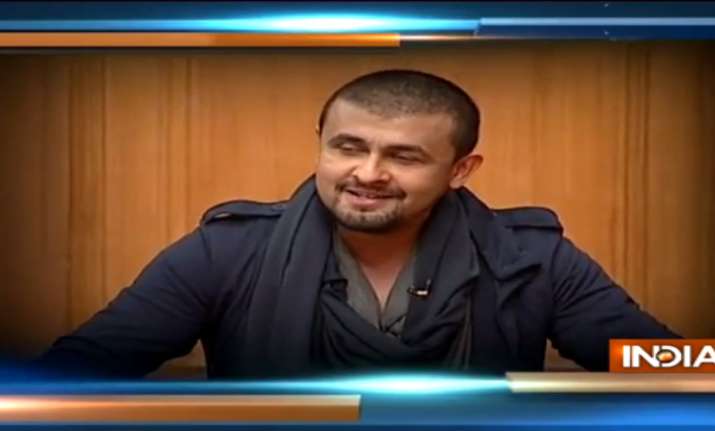 The most awaited guest of 'Aap Ki Adalat' made some interesting statements on the popular television show. Apart from this, the singer also cracked some giggle-worthy jokes about demonetisation and his own death as well. 
Sonu Nigam has been successful in getting a roar of applause for his excellent mimicry skills and sense of humour. In the video, he is describing comically, how news channels will flash news about his death on TV. 
According to the singer, when he would be taking his last breath, Chairman of India TV, Rajat Sharma would announce on his news channel "Mashoor gayak Sonu Nigam ka nidhan ho gaya hai". He sums up his slapstick joke by singing the song 'Kal Ho Na Ho' originally sung by Sonu Nigam himself. 
Watch the video here: Aap Ki Adalat: This is what Sonu Nigam feels television will flash after his death
Last month, Sonu Nigam sparked a controversy by posting a tweet lashing the 'forced religiousness' in India. His tweets were considered to be anti-muslim by many of the people. He was incessantly trolled by Muslim community members and organisations were planning to move him to the court. 

This Saturday, Sonu Nigam will keep his stand on the 'Azaan Row' on the popular show 'Aap Ki Adalat'. To know more, tune in to India TV on Saturday at 10 pm.