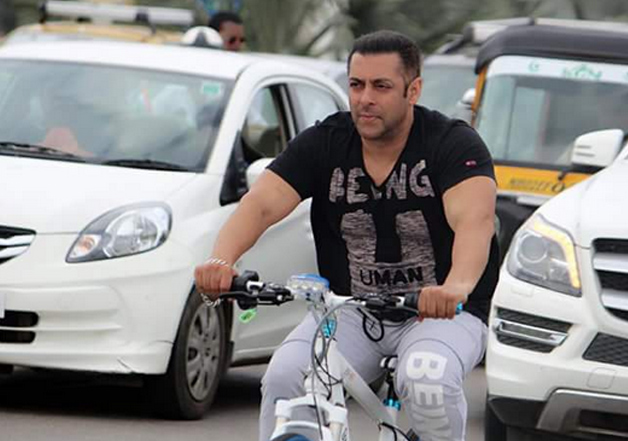 Superstar Salman Khan on Wednesday announced that he would be giving a cheque of Rs 1,01,000 to each Olympian representing India. In his tweet, through which he made the announcement, Salman said that it was a 'gesture of appreciation'.  
Salman is also one of the Goodwill ambassadors of Rio Olympics.
With this gesture, Salman earned respect of all his die hard fans. His fans were quick enough to make this a trending topic on the micro blogging website Twitter. #SalmanEncouragesOlympians became one of the top trending topics on Twitter today.
Apart from singing praises for him, his fans also drew parallels between Salman and renowned author Shobhaa De. They were quick to take notice that while Shobhaa had criticised Olympians for not getting medals for the nation, Salman took steps to encourage them.
Here is what Twitter users are saying about Salman's step:
#SalmanEncouragesOlympians U know how to make people happy! U have the ability to bring a smile on ppl 's face which is a precious quality❤

— 🌙 (@SultanKiAngel) August 17, 2016
No others have such a kind hearted work in their respective era. #SalmanEncouragesOlympians

— Dibyaranjan♥️The Salman Fan (@dibyatheself) August 17, 2016
He didn't charge a penny to become the ambassador, and look how he motivates them. A man to be followed !#SalmanEncouragesOlympians

— Divaker Shukla (@BeingDivShukla) August 17, 2016
Earlier this week, Yash Raj Films' had announced that it would give Rs 10 lakhs to Olympians who will win a gold medal at the International event.
Notably, Salman and YRF had collaborated for the blockbuster 'Sutlan', which chronicled the ups and downs of a wrestler who had won a gold medal for India in Olympics.  
Recently, actor Akshay Kumar too had pushed for monetary support for athletes. During a press interaction to celebrate the success of his last release 'Rustom', Akshay had said,
"I have seen several times that some people want to sell their medals and earn money, and several such stories you all have heard. So it is better that when you honour someone, do it not just with a medal but also with money. It is important because you have to be practical in life."