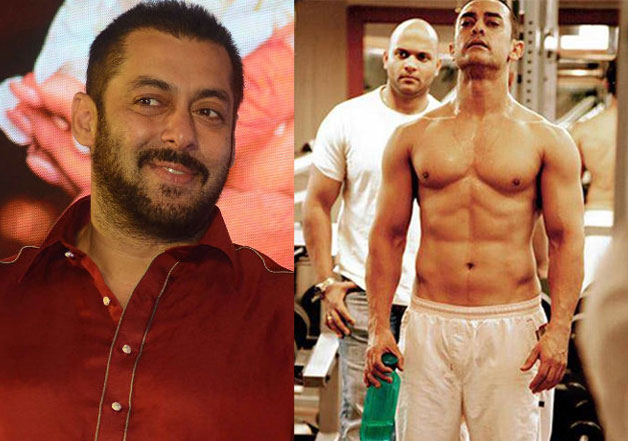 New Delhi: Bollywood superstars Salman Khan and Aamir Khan have time and again proved that they are 'real' friends in the industry, which is highly competitive in nature.
Both stars were doing the movie of the same genre – wrestling. While Salman's 'Sultan' released today, Aamir's 'Dangal' will hit the screens in six months time from now.  
But guess what, there is no feeling of competition or hatred between the two stars, even if their movies are somewhat similar in nature. They are so friendly that Salman even supported Aamir in building required physique for 'Dangal,'
In a recent interview to a leading daily, Salman Khan revealed that he had sent his trainer for Aamir's help.
"Yes, I sent my trainer to Aamir. I am a big-hearted person! (Smiles) Rakesh, my trainer has worked with Aamir before. He's comfortable with Rakesh because he knows him as he has trained with me. Aamir wanted him and when Rakesh asked me, I said go. Rakesh works out with me but most of the time, I work out alone," said Bhai.
"I have got my guys, my bodyguards and I have been weight-training for years, so I can train with them on the lookout. Aamir was at a very difficult position at that time and he needed someone to push him, motivate him and Rakesh is very good with that. So I asked him to go be with Aamir," he added.
We are sure Aamir must be feeling lucky to have someone like Sallu by his side during the preparation. For Dangal, Aamir first gained a lot of weight and then went through drastic weight loss program within six months to suit the physique of the character in different phases.
Dangal will see Aamir in the role of wrestler Mahavir Singh Phogat who taught the 'daanv pench' of the wrestling to his two daughters.