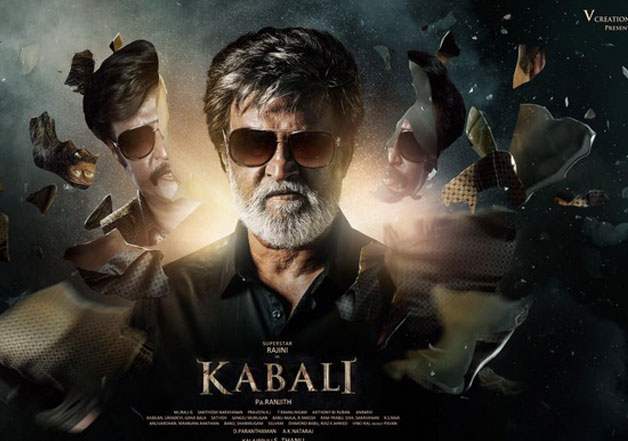 New Delhi: 'Kabali' fever has got the entire country reeling over it. Fans of superstar Rajnikanth are finding it impossible to contain their excitement and are going crazy to catch the first screening of the movie.
Rajnikanth's star power, a story inspired from reality, Pa Ranjith's direction, foot tapping music and many other factors have contributed a lot towards creating a buzz around the movie. It is expected that the movie which is yet to release for a few hours now will break many box office records. Trade pundits are banking on this highly anticipated movie to give competition to Salman Khan's 'Sultan' which is already having a dream run at the box office.
However, 'Kabali' did not have to wait till July 22 to break and create new records. Even before its release, 'Kabali' has added many feathers to its cap, something which no Indian movie has been able to do.
Here are five of them for you:
1. 'Kabali' will see the widest release ever. On July 22, it will hit 12,000 screens simultaneously, a feat which no movie has achieved.
2. This action-thriller will be the first Indian movie to be shown at one of the biggest silver screen theatres in Europe, the Le Grand Rex Theatre of Paris. The precincts of this theatre house more than 2,500 seats.
3. The foot-tapping music of 'Kabali' has already become a rage. It is the best selling album on iTunes in India, Singapore, Malaysia, Armenia and Sri Lanka. In fact, residents of Singapore, Malaysia and Sri Lanka cant get over the song Neruppa Da, which has been topping charts in these countries for weeks now.
 
4. Courtesy Rajinikanth's star power, 'Kabali' has broken all advance booking records in India. The advance bookings opened on 15 July and tickets sold like hot cakes. It is impossible to find a ticket for the movie in the opening weekend in states Tamil Nadu, Kerala and Karantaka.    
 
5. Even before release, the movie has earned over Rs 200 crores through its rights. Reportedly, the music rights of this movie were sold to Sony Music India for the aforementioned amount. By earning such a whooping amount, it has already defeated the pre release earnings of 'Baahubali: The Beginning' which was around Rs 162 crores.