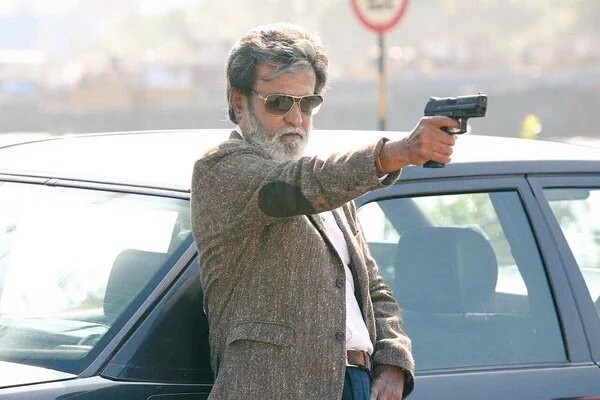 New Delhi: The buzz around superstar Rajinikanth's 'Kabali' refuses to die, and is only getting bigger with every passing minute. With less than 24 hours for the release, the excitement among fans is touching new highs.
However, in what may come as a measure that soothes their anxiety, a video circulating on social media reportedly has the opening scene of the movie. Yes, Thaliavar's introduction has been leaked.
The 30-second-long video is Rajinikanth's introduction in the movie and it has gone viral. Though, the source of this leak is not known, there are speculations that the leak may have come from the US screening of the movie. In the Unites States, a special screening was organised for Rajinikanth, his daughter Aishwarya and a few guests.
Another theory is that the clip could have been leaked from the Gulf as the scene has subtitles in Arabic.
Realising that this leak could somehow affect the film's business, Producer Kalaippuli S Thanu took to Twitter to ask people to not watch the clip. He said that watching Thalaivar's entry on phones and desktops would not do them any good.
Watching #Thalaivar entry on phone or computer won't give you goosebumps. Say thank you to pirates,let's watch it in theaters from Friday :)

— Kalaippuli S Thanu (@theVcreations) July 20, 2016
Amazingly, Thanu also got support from fans of the southern superstar. People promised him that they would not watch the clip and fight piracy.
In fact, when news surfaced that the movie has been leaked online, few of Rajini's fans vouched that they would not watch the pirated version but would instead wait till July 22 for the release.  
Totally don't even open d link... Lets make them fail.... True Thalaivarrrrr fannnnnn v can do it @sri50 https://t.co/ozRDREEXEM

— DD Neelakandan (@DhivyaDharshini) July 21, 2016
If you ppl gonna leak out the Kabali movie clips, dont call yourself as Superstar's die hard fan. Just dont.

— tasha 🥺 (@iamtashaaa_) July 21, 2016
Now, this comes as a shocker too. In the past, cine buffs have not waited till the movie's release to watch it if it has been leaked online. The latest example is 'Udta Punjab' whose collections saw a major dip because of 'Sultan' and the online leak.
But in this case, Rajini's fans appear to have pledged a war against piracy so that their superstar's movie suffers no loss. So much so, they are even staying away from watching the 30-second clip.  
Given the fandom of Rajinikanth, this loyalty shouldn't come as a surprise.