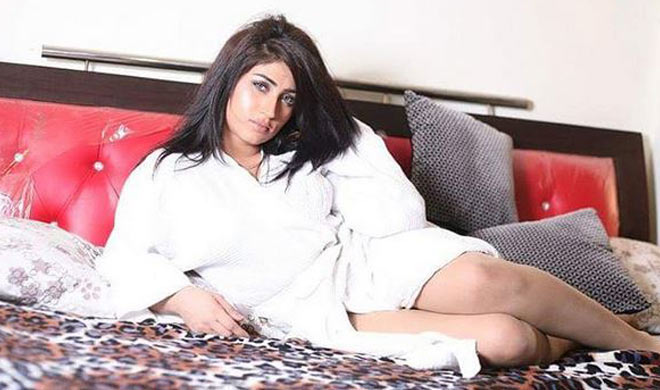 New Delhi: Pakistani actress Qandeel Baloch's death came as a shock to everyone. The model, who was famous for posting controversial pics and video, was strangulated to death by her brother in Multan on Saturday.
It was reported that Qandeel's brother didn't approve of her profession and murdered her in ire.
However, Qandeel's father Mohammad Azeem doesn't coincide with this. On the contrary, he is all shattered with his daughter's death.
"She was my son, not a daughter. I have lost my son. She supported all of us, including my son who killed her," Qandeel's father was reported saying.
He further added that his sons weren't pleased with Qandeel's achievements.
Traumatized by the loss, Qandeel's father reportedly stated that he will fight the case against his son Waseem.
In fact, he was the one to file a complaint against Waseem for killing Qandeel.
In his police complaint, Qandeel's father said his daughter came to Multan from Karachi to celebrate Eid with the family. He said Waseem, 25, also came to meet them on July 14, 2016.
He said that he along with his wife went to sleep on the rooftop while Qandeel slept in a room where Waseem strangled her to death.