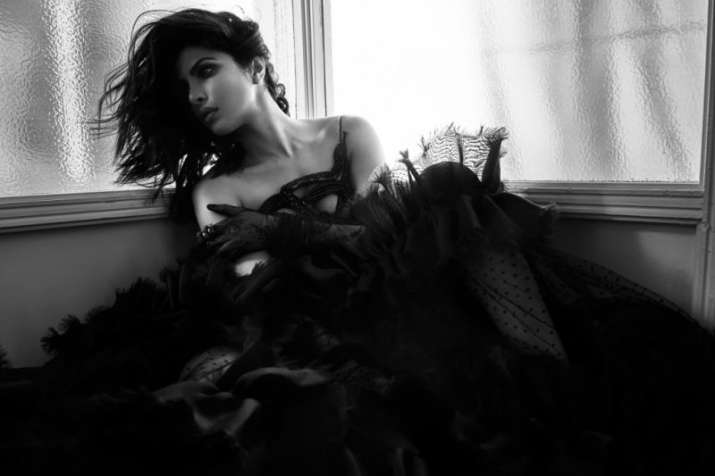 Priyanka Chopra is riding high on success. She is the one of the names who is representing India Hollywood. The Desi Girl is currently busy shooting for the third season of hit television series Quantico. She is also shooting for movies- A Kid Like Jake and Isn't It Romantic. However, her path to the success was not easy as she had to deal with perverts in the film industry. She refused to give in to the demands of an ace director because of which she lost 10 films. The director was trying to objectify her in the movie.
In an interview to Deccan Chronicle, Priyanka's mother Madhu Chopra who is also the co-founder of Purple Pebble Pictures said that her daughter didn't compromise on values. ''She was just 17 when she entered the industry, so I accompanied her every minute of the day till about three years ago. So a gentleman meets her and says: 'Will your mother sit outside while I narrate the story to you?' Priyanka told him, 'If it is a story that my mother can't hear then it is a story that I cannot do,'' said Madhu Chopra. Priyanka chose to walk out of the prestigious project.
Mentioning the second instance when a director wanted her to wear revealing clothes, she said, ''Another time, a designer told her that the director's brief was to dress her in itsy-bitsy clothes. The director had said, 'What is the point of having a Miss World in front of the camera if we cannot show her as her beautiful self?  Priyanka refused to do the film. It was being helmed by a reputed director and he got upset. Priyanka lost 10 films because she walked out of that project. But she didn't care. That is what I say to everyone. This is not the end of your life. Your life is more valuable.''
Madhu added that Priyanka didn't face any such situation in Hollywood. The actress whose last Bollywood project was Jai Gangaajal in 2016 is busy producing some offbeat movies. Her production house is working on three children's films- Pahuna, Taj and an untitled Assamese movie. Pahuna received a standing ovation at Toronto International Film Festival 2017.