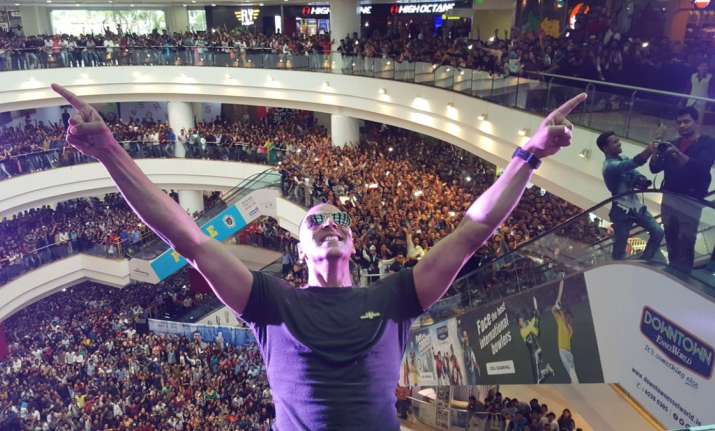 When it comes to experimenting different looks for a character, Akshay Kumar is one actor we look forward too. From doing full masala films, or championing social causes, Khiladi Kumar has gone up against a few differing symbols in his Bollywood profession. 
Now, Akshay Kumar has become the first Bollywood hero to show off his baldpate with pride. Of late, he has been seen donning a bald look amid the promotions of PadMan, leading to much speculations about a hair weaving job gone wrong. People started wondering why the actor shaved his head, and whether it was for a film. Check out some of his pictures: 
As per various sources and rumours, the actor shaved his head, as he was readying for hair transplant in South Africa. This isn't new in Bollywood, as Salman Khan had done the same. 
Akshay earned much praise, as he did not make an effort to hide his baldness in an event in Mumbai. A source said, "Akshay had bonded hair before. He never went for a surgery. Unfortunately, the hair that the artificial hair bonded with also started thinning, prompting the doctor to tell him that his hair follicles are too weak to hold bonded hair".
However, the actual reason behind this is something else, which Kumar revealed while promoting Pad Man on a TV show, The Drama Company, Akshay put all rumours to rest and explained why he decided to go bald. He explained that as he is shooting for Kesari, he has to wear a huge turban, which is uncomfortable and hot, so hence he decided to go bald.
Kesari is based on the historic Battle of Saragarhi in which Havaldar Ishar Singh, the military commander of 21 Sikh soldiers, who led his men through a battle against thousands of Afghani invaders on September 12, 1897.