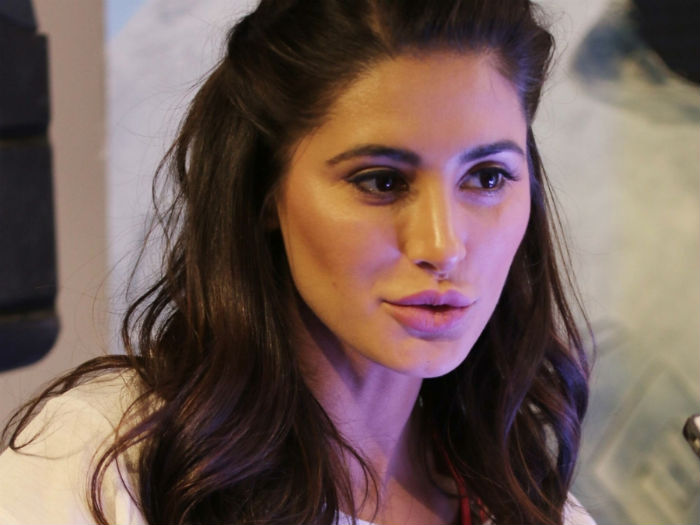 Actress Nargis Fakhri, whose love life has gained a lot of attention has said that she is not into marriage and feels that it just a label. This has come at a time when reports of Nargis' breakup with actor Uday Chopra have kept tabloids busy.
Nargis, who will be seen in 'Banjo' next, got candid about her plans about marriage.
"I am not into marriage. You look at all the marriages breaking down and all the people cheating on their marriages and you become cynical. Marriage is nothing but a label."
Nargis said during a recent interview to a leading daily.   
She went on,
"Or when someone wants to have half of the assets of one's spouse, but I have my own assets. I don't need anyone else's. I am an independent, educated woman, I make my own money, take care of my mom and I am single so I can do whatever I want, taking no one's permission and that is the best part."
Nargis' sudden exit from India at a time when her movie 'Housefull 3' was a few days away from release got tongues wagging. Grapevine went rife that since Uday called off their 'wedding', she was left heart broken. Later her spokesperson issued a statement that there is no truth in these reports and Nargis has gone back to New York because she is unwell.
Revealing about her sickness, Nargis said,
"When I came here, I had arsenic and lead poisoning and no one knew what was wrong with me. It can happen in many ways — it could be in the water, food, rusted lead pipes in an old building… The doctor tested me, but he was so scared because it was at a very high level and I asked him 'What do I do?'"
She said that she took to naturopathy to cure her disease.
"Ayurveda is based on naturopathy, herbs basically but it was a combination of different things that I researched and six months later I got the test done again and there was nothing! The doctor was like 'Oh, my God! How did you do this?' And I said I will tell you when I see you."
Speaking about her recent trip to Greece, pictures of which brought the Internet to a standstill, Nargis said,
"Greece is beautiful. I lived in Greece for four months and then I would visit every year as I made so many friends there. I am very smart. You make friends in every country you always have a home to stay."