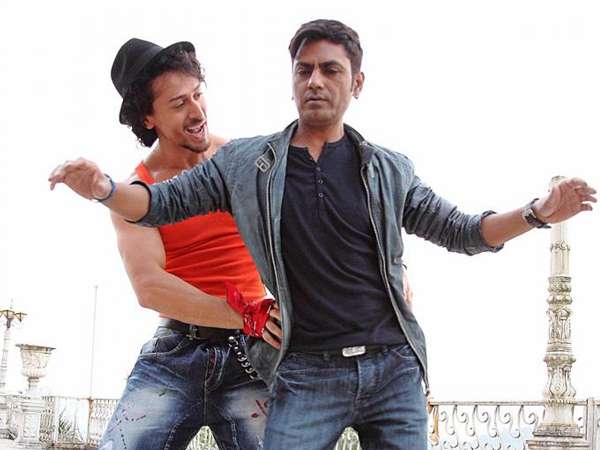 Director Sabbir Khan is all praises for Nawazuddin and said that the best part about the actor is that he doesn't have a know- it-all attitude despite being a very good performer. The filmmaker says Nawazuddin completely surrenders to a director's vision. 
"He's a director's actor. I've never found a more neutral person. He comes with completely neutrality on sets. He waits for you to say what you want and he will do that. He is such a delight to work with," Sabbir said.  
The film chronicles the story of a young man from the streets, called Munna, played by Tiger Shroff, who is a big fan of Michael Jackson. Munna then gives dance lessons to Mahinder Fauji, played by Nawazuddin, who is a gangster. 
Sabbir said that both Tiger and the Gangs of Wasseypur star rehearsed a lot prior to shooting the film. 
"The beauty of Nawazuddin is that he doesn't interfere with the film. We had a complete bound script and both Tiger and Nawazuddin did workshops. We set the tone of how both the characters will act, so there was very little room on sets to make changes," he said.  
While this is his third film with Tiger after hits like Heropanti and Baaghi, Sabbir said that convincing Nawazuddin for the film wasn't difficult at all. 
"Nawazuddin said yes to the film in 10 minutes. While scripting, I had a very strong instinct that I wanted Nawazuddin in the film. So, I reached out to him assuming he will either say 'are you mad?' or immediately agree. Fortunately, even before I finished the script, he got up and said 'I am doing this film'. We had coffee and sat down and after ten minutes I told him that he would have to dance in the film. He smiled and said he knew it," he added. 
Also Read: Dancing in Munna Michael was a scary experience for me: Nawazuddin Siddiqui
Sabbir said that though he agreed to dance, Nawazuddin was still initially hesitant. "Whenever we would schedule our dance portions, he used to call and say, 'thoda push kare?' But then eventually I told him that the scenes will have to be shot," said the filmmaker. 
The film is scheduled to release on July 21. 
For more Entertainment stories click here
(With PTI Inputs)