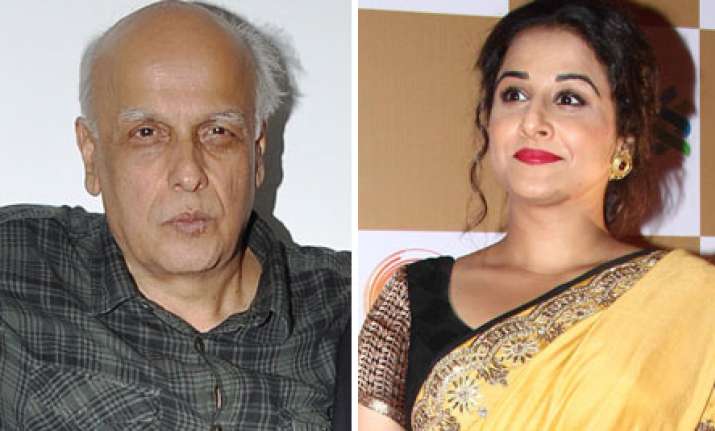 Mahesh Bhatt, who is one of the most outspoken filmmaker in B-town, and keep expressing his views on country's socio-political issues, says the view that the movie industry in India is 'divided', is exaggerated.
"I think it's an exaggerated view that film industry is divided. Take Anupam Kher as an example. He is our guy, but his political ideologies are completely different from me. But our bond is as it was and will remain as it is," the veteran filmmaker said at an event on Friday.
Bhatt's next production is Srijit Mukherji-directed 'Begum Jaan', in which actress Vidya Balan essays the madam of a brothel. The film's trailer gives a hint at the boldness Vidya has shown for the role as she mouths expletives uninhibitedly.
At a time when the censor board uses its scissors very often to snip out scenes, Bhatt says they were sure that if any problems arise, they will go to court.
"But we were surprised with the pathbreaking decision of the censor board. Our film was passed without any cuts. 'Begum Jaan' is trying to set a moral compass, and that's why it is different from others," he said.
Bhatt, who believes storytellers address the moral and ethical problems of the society through their work, also spoke of controversies surrounding films.
(With IANS Inputs)