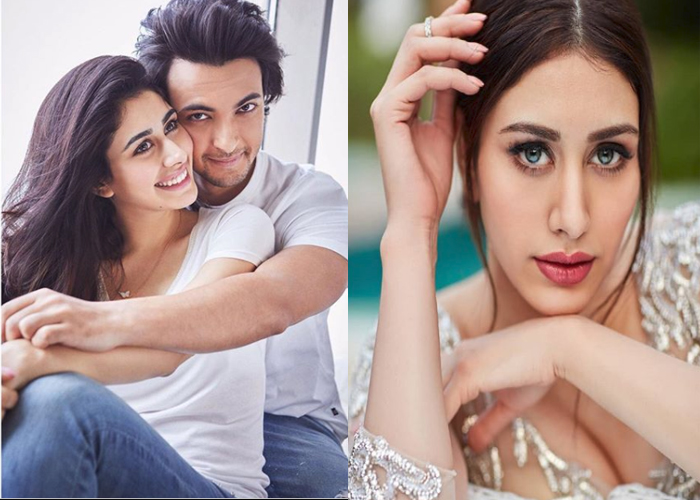 Loveratri actress Warina Hussain, who was launched by Salman Khan a day back, has created a lot of buzz on the internet. And now Salman Khan's brother-in-law Aayush Sharma, who is making his Bollywood debut with Loveratri, shared the first look of his film.
Interestingly, Aayush also gave a bit of hint about his first Bollywood venture Loveratri through his social media post. Aayush revealed that Loveratri will be a comedy-drama film, which will surely entertain fans to much extent. 
Sharing the first look of Loveratri, Aayush wrote, ''Fun.. Drama.. And loads of laughter! That's what #loveratri is all about ‬@warinahussain @skfilmsofficial.''
In the first look of Loveratri, both the leading pair Aayush and Warina can be seen in a matching attire. They both are in a casual look donning a white tee and blue denim and Warina can be seen flaunting a big smile in the pic. 
Earlier, Salman introduced Warina through his social media post and wrote, ''Mujhe ladki mil gai hai.'' Salman later tweeted, '''Nothing to worry na @aaysharma ki film #Loveratri ke liye ladki mil gayi Warina, Toh dont worry na be happy na." 
Notably, the Loveratri actress Warina is half Iraqi and half Afghani as she is an only girl child of an Iraqi father and Afghani mother. Warina rose to fame with her Cadbury Dairy Milk Silk commercial. She began her modelling career in 2013 and now is all set to make her Bollywood debut with Salman's brother-in-law Aayush.