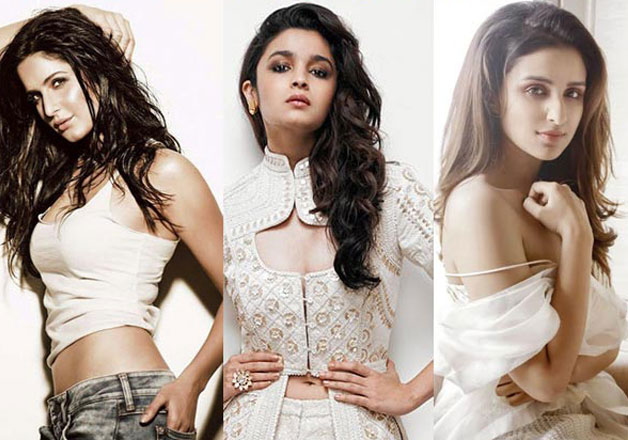 Bollywood actresses Katrina Kaif, Alia Bhatt and Parineeti Chopra seems to having a gala time at the Dream Tour recently. The trio rocked the dance floor with their sizzling performances and also bonded quite well backstage.
They have shared quite a number of pictures on the social media, which is an evident proof of the extravaganza they experienced recently.
Just a couple of days back, Parineeti had shared a picture of three of them sharing the same blanket while sleeping in the airplane.
And now we have a video of Kat, Alia and Pari hitting the gym together. Interestingly, it is the second time that the three beauties are working out together. Earlier, Alia Bhatt had shared a video of them doing a workout session in a pool.
The fresh video shows Alia, Katrina and Parineeti doing bunny hops on the treadmill and it is giving major fitness goals to everyone out there.
Take a look
Hush! Quite sweaty!
Here are few other posts from the dream team tour:
We knew about Katrina's discipline about her fitness regime but Alia and Parineeti have certainly amazed with this kind of workout schedule.
Well! It is quite interesting to see three top actresses of Bollywood bonding so well. Their journey from tour partners to gym partners has been quite phenomenal.