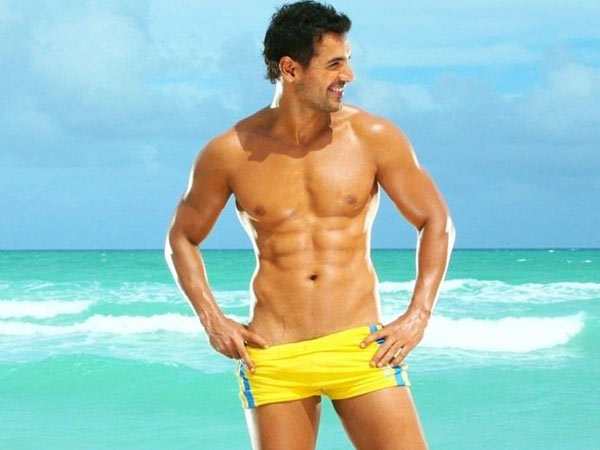 New Delhi: John Abraham is one of the hottest heartthrobs in B-town. His chiselled body, robustness and dimples are something that can make any woman go weak on knees.
He always spill fire on-screen with his sizzling chemistry with the co-actresses. But interestingly his hotness quotient is not limited to when he is around ladies, on silver screen John's chemistry with his male co-stars is equally steaming.  
Nowadays, John Abraham and Varun Dhawan's bromance in Dishoom (both on and off-screen) has become the talk of the town. Earlier too, he rocked the celluloid in 'Desi Boyz' alongside Akshay Kumar.
But long before these men came in picture, John and Abhsihek Bachchan were baes. Remember their love in Dostana in 2008?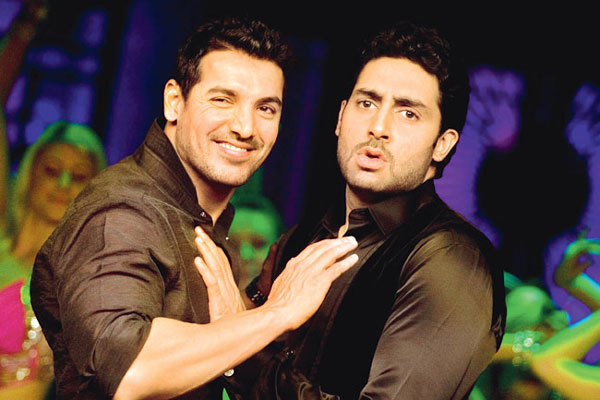 Well! It seems like John hasn't moved over his first man love yet and is still in that hangover.
How can we say that? Well the man himself has admitted about the same.
In a fun Q/A session with an entertainment portal recently, John Abraham made a candid confession when he was asked if he had ever fantasized about a co-star.
John said, "I fantasized about Abhishek Bachchan and his hairy chest!"
Ahem Ahem! We really wonder if Abhishek is on the same page with John.
Besides, what Aishwarya Rai Bachchan and Priya Runchal think about their husbands' 'Dostana' will be an interesting thing to know.