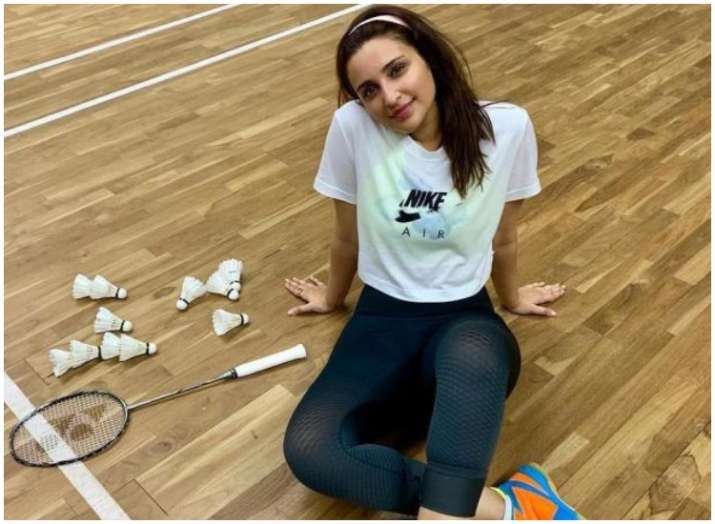 Actress Parineeti Chopra has been devoting two hours daily to watch match footage and public appearance videos of Saina Nehwal to get into the mind of the ace badminton player. The "Ishaqzaade" actress has been prepping intensely for the character to ensure she is able to get Nehwal's mannerisms and body language as well as how she conducts herself on and off the court, on point. Earlier, Shraddha Kapoor was supposed to play Saina Nehwal in the biopic. However, the actress quit the film after being associated with the project since September. T-Series owner Bhushan Kumar confirmed the news to Mumbai Mirror, saying that Shraddha has been replaced by Parineeti Chopra in Amole Gupte's film.
"I am a visual learner," Parineeti said of her preparation, in a statement.
"The most important advice that I got from my entire training team, Amole Gupte sir and everybody was that I must watch Saina's matches. I haven't watched that many badminton matches and I really want to play exactly the way she plays.
"So, watching her matches how she drops her foot, how she uses her hand, how she uses her racket, her aggression on the court that is something that I really want to imbibe as a part of my personality. So, I have to watch all her matches and videos," she added.
Produced by T-Series' Bhushan Kumar and Divya Khosla Kumar, the biopic is set to release next year.
Parineeti is also thrilled to join the project and has always wanted to be part of a sports-based film. "It's a part of my personality, but as an actress, one that I have not explored so far. I'm delighted to get an opportunity to portray a strong and powerful girl like Saina who put our country on the world map. I am excited to put in all the training and hard work that comes with learning the game and portraying Saina on screen," Parineeti earlier told The Mirror.
Talking about the film, Saina had told PTI in February, "I am looking forward to the film. The script is lovely. As far as I have seen Shraddha preparing for it, she has done really well. I am waiting for it. It is taking some time to complete. But I am sure it is turning out well."