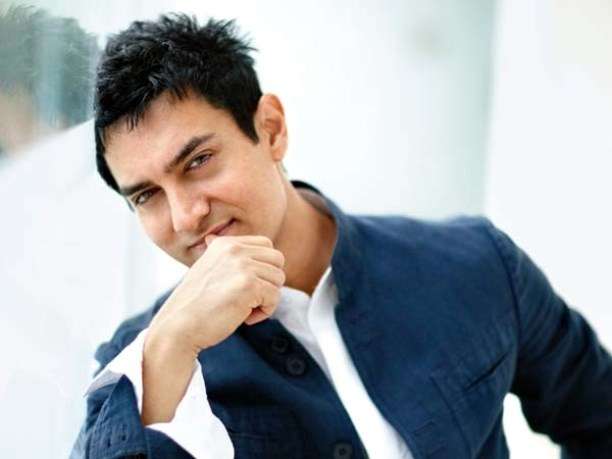 Bollywood's dependable and charming superstar Aamir Khan turned 52 today, and Mr Perfectionist has yet again proved his calibre with the enormous success of "Dangal". His films are critically acclaimed and, earn crores at the box-office, which proves that he has literally turned cinema into a money train.
Aamir started the Rs 100 crore trend in Bollywood with his super hit 2008 film "Ghajni". The film took 18 days to cross the Rs 100 crore mark. 
In 2009, Aamir's "3 Idiots" broke all records and garnered a whopping Rs 202 crore. It was only in 2013 that the film's collection was surpassed by Hrithik Roshan's "Krish 3" and Shah Rukh Khan's "Chennai Express".
In 2013, Aamir came back with a bang as "Dhoom 3" earned around Rs 550 crore worldwide and, become the highest grossing Bollywood film.
Dhoom 3 was no different than Salman Khan's "Kick" or Ajay Devgn's "Singham" in terms of presentation and content strategy, but it surpassed them because of the image Aamir has created for himself, his brand value.
It was in 2014 that the legendary actor took everyone by great surprise with "PK", which is one of the most commercially successful Bollywood films.
"PK" was special as it became the first Indian film to enter the coveted Rs 300-crore club.  The film made Aamir the first Bollywood actor to cross the Rs 100 crore (with Ghajini), Rs 200 crore (3 Idiots) and Rs 300 crore (PK) marks.
The highlight of Aamir's movies is that he always tries to do something out-of-the-box that simply awes the audience to the fullest.
His 2007 movie, "Taare Zameen Par" is regarded as one of the finest children's movies made in Bollywood.
In a year, when Sallu was supposed to top the business charts with "Sultan, "Dangal" came like storm and emerged as the clear and unbeatable winner. 
Based on a true story, the film broke all the existing box office records and collected over Rs 385 crore in the domestic market, an extraordinary figure.
Directed by Nitesh Tiwari, Dangal was a story about a former wretler who wanted to see his daughters winning gold at international circuits.
In 2017, Aamir Khan will be seen in "Thugs Of Hindostan" which also stars megastar Amitabh Bachchan. 
Buzz also has it that the superstar will play a cameo in "Secret Superstar".
Going by the current trends, this year will be all the more great for Aamir, which hints that the super 

Khan is all set to break box-office records all over again.
Happy Birthday Aamir Khan!