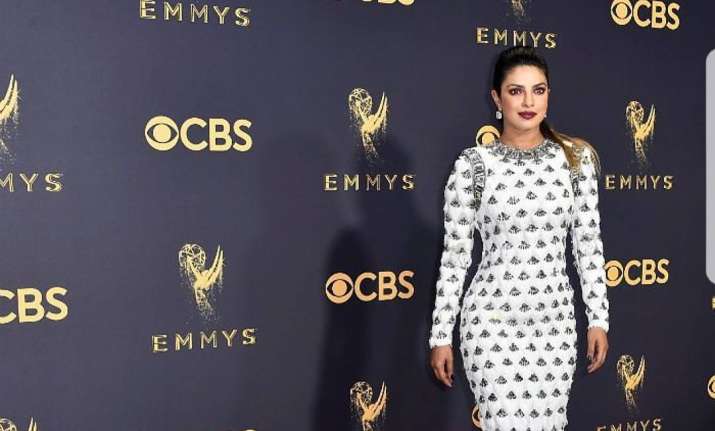 Actress Priyanka Chopra looked stunning as she attended the glittering ceremony of Emmy Awards 2017. She donned a beautiful white Balmain dress and managed to impress the fashion police but there were some, who once again started trolling the actress for her outfit. As soon as Priyanka's pictures were shared on social media, some were mesmerised by her look and there were others who compared her dress to a shiny mattress.
One of the tweets reads, ""Too bad she's not pretty." - my mom and me trying to feel better about ourselves compared to the goddess humans call @priyankachopra #Emmys."
@priyankachopra I love you, but your dress did more damage to my eyes than the eclipse #EmmyAwards2017

— Peter G (@psghosh) September 18, 2017
She has definitely improved!..
After her Sikkim remarks...
Promoting #SwachhBharat & #SwachhataHiSeva through that dress!..

— ⚜️Dr. LAZYROO⚜️ (@TheLazyKangroo) September 18, 2017
Have a look at some of the hilarious tweets.
This is the second time Priyanka attended Emmy Awards.
This is not the first time she was trolled for her dress as earlier, her gown at Met Gala event also received funny reactions from Twitterati.
This time, the lady was on the stage to announce the award for Outstanding Variety Talk Series with Anthony Anderson but her name was mispronounced by the announcer which irked people on Twitter. While taking Priyanka's name, the announcer missed out R from Chopra and pronounced it as Chopa.
Big Little Lies and The Handmaid's Tale won big at the Award ceremony.
For more entertainment news and updates, follow our Facebook page