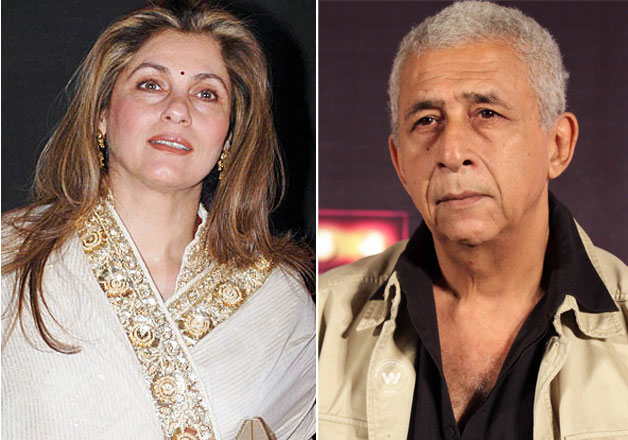 New Delhi: Veteran actor Naseeruddin Shah recently sparked a controversy when he called late superstar Rajesh Khanna a 'poor actor'. His comment didn't go down well with Khanna family for the obvious reason.
A couple of days back, Rajesh Khanna's daughter Twinkle lashed out at Naseeruddin Shah for speaking ill for the late star.
Now, Rajesh Khanna's wife Dimple Kapadia has criticized the 'Wednesday' actor for blaming her husband for bringing mediocrity in the Hindi film industry in the late 70's.
She chose to bear upon the matter and said, "I just want to say that while I understand that everyone has the right to their own opinion, the man's career and legacy speak for him. I don't need to over-emphasise his accomplishments or what he has done for Hindi cinema. You know them, I know them, millions of his fans know them as well."
Rightly so, Rajesh Khanna was Bollywood's first superstar and one doesn't need any proof to know how great talent he was.
Rajesh Khanna died of cancer in July 2012 at the age of 69.
He won three Filmfare Best Actor Awards and was nominated for the same fourteen times. He was awarded the Filmfare Lifetime Achievement Award in 2005.