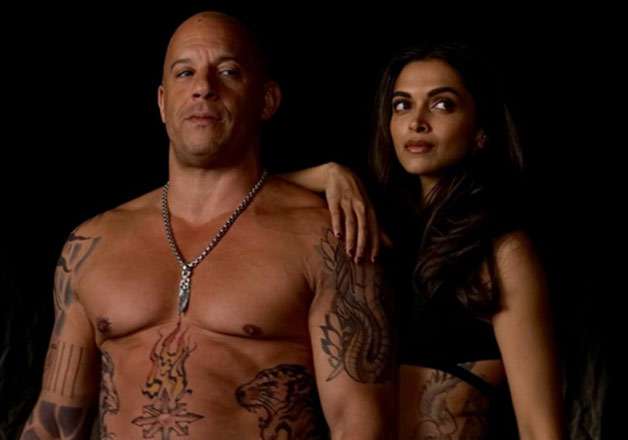 Deepika Padukone, who will soon be making her big Hollywood debut with 'xXx: Return of Xander Cage' opposite Vin Diesel, has been teasing her fans with sharing the pictures from the sets of the movie.
While the actress seems to be sharing an amazing bond with Vin, the two has recently come up with an adorable video in which Deepika was seen teaching the Hollywood star how to say 'I Love You' in Hindi.
Yes! Deepika asks Vin to say, "Namaste! Mai aap sabhi ko bahut pyaar karta hu" and the 'xXx' star follow her word by word.
The video starts with Vin Diesel singing praises for Deepika and shares his experience of working with the Bollywood actress for the first time.
Overwhelmed by Diesel's praise, DP is even seen kissing the Hollywood star.
Later, Deepika too shared her feeling on how lucky she feels to be a part of 'xXx: Return of Xander Cage'.
The two even mentioned the release date of their movie which is January 20, 2017.
'xXx: Return of Xander Cage' is one of the most anticipated movies of the year and is quite important for Deepika Padukone. After all, she has given in a lot of efforts for the movie. She was last seen on the silver screen in Sanjay Leela Bhansali's 'Bajirao Mastani'.
Directed by D.J. Caruso, 'xXx: Return of Xander Cage' also stars Nina Dobrev, Ruby Rose, Samuel Jackson, Tony Jaa and Toni Collette.