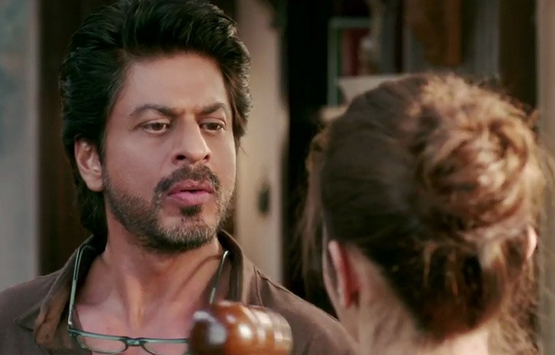 Starring Alia Bhatt and Shah Rukh Khan, this Friday release of Bollywood 'Dear Zindagi' enjoyed a good start at the box office. On its first day, the movie minted Rs 8.75 crore, suggest trade experts.
Produced by Red Chillies Entertainment in association with Dharma Productions and Hope Productions, the movie was made on a budget of Rs 22 crore. Another Rs 11 crore was spent on print and advertising, bringing the total cost to Rs 33 crore.
The movie was called a 'tight release' by trade pundits as it released in only 1200 screens pan India and around 600 screens overseas. This strategy of releasing the movie to a limited number of screens has turned out to be fruitful for the makers. This would ensure the makers an immediate return of investment.
Telling about how this will bring favourable results for the makers, a trade expert told a leading daily that by this they ensured that interest of distributors and exhibitors are safe guarded. Also, the makers thought sensible to release the movie only in areas that mattered.
"The makers hit on the idea of giving this film that mirrors the dilemma faced by the youth, a unique release pattern," said the expert.
As of now this plan of the makers has yielded good results. If the movie keeps up with the initial pace, it will easily become a hit. The satellite rights of the movie has have fetched the makers Rs 25 crore. They made another Rs 10 crore through the music rights.
A box office collection of Rs 25 crore will earn the movie a hit tag and the chances don't look bad. Owing to the positive word of mouth, the movie is expected to earn more over the coming days.