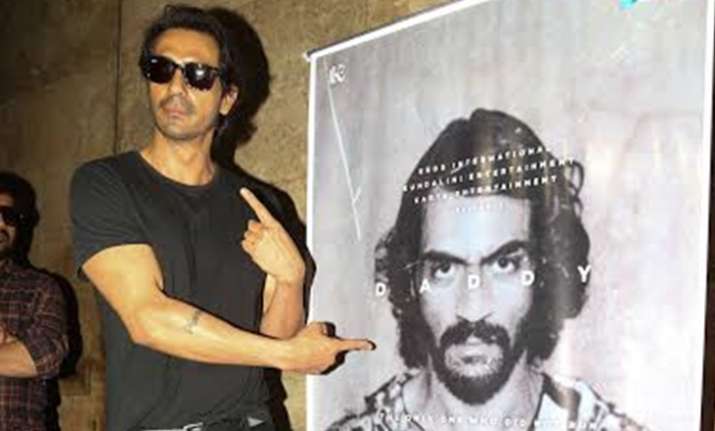 Ahead of its release Arjun Rampal's film Daady has created a lot of buzz due to its quirky subject and storyline. Arjun while shedding light on his film, said that his film is not glorifying gangster-turned-politician Arun Gawli on screen and is presenting his life story the way it is. 
The film Daady is basically based on the life of Arun Gawli, who is a gangster-turned-politician. The 44-year-old actor insists that it should be left to the audience to form an opinion about Gawli after watching the biopic, directed by Ashim Ahluwalia of Miss Lovely fame. 
"He has so many layers in life and they are so intriguing. It's not that we are making a propaganda film about him... The audience needs to make an opinion about him," Arjun said. "Ashim Ahluwalia wanted to say something strong and poignant through 'Daddy'. It is not siding with anybody, it is not about glamourising someone but showing the realism of that world and bringing it out to people," he said. 
The actor does not believe that he has taken a risk by making a biopic on a gangster rather than opting for an achiever's life as is the norm in Bollywood. "Any film is a gamble or risk. You don't know what film is what. Like 'Neerja' is a biopic on an air hostess. Who would have thought that it will work? Every film is a risk as the idea or story might sound interesting but it can either go right or wrong," he said. 
Arjun recently released the trailer of "Daddy" and he is happy that Gawli and his family have liked the movie. "When he (Arun Gawli) was out on parole he saw the film and he really liked it. It's a hard-hitting film so he was like 'zyada hogaya' (too much). He is happy and even the family is happy. They have seen the reaction to the trailer and they have more faith in the project," Arjun said. 
The crime drama is set to release on July 21. 
(With PTI Inputs)