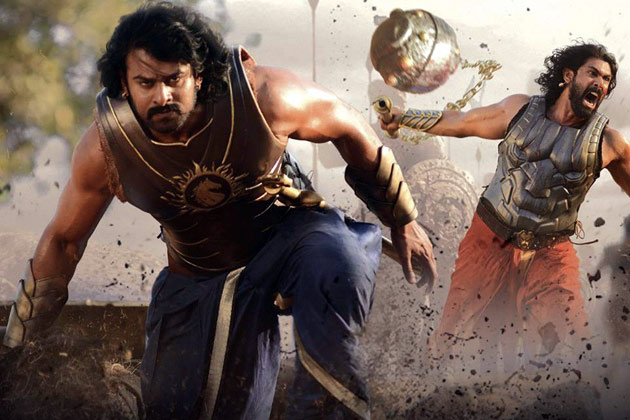 In a shocking incident, six men were arrested by the Hyderabad police on Tuesday evening for trying to extort money from the makers of Baahubali 2, fresh reports suggest.
It was reported that the men tried to blackmail Karan Johar and other producers Baahubali 2: The Conclusion by threatening to circulate a pirated copy.
Also Read: Baahubali 2: Former UP CM Mulayam gives a thumbs up to SS Rajamouli 's film, see pic
Two days after the release of the SS Rajamouli film, its Hyderabad-based production team -Arka Media Works Entertainment Limited- received a call from a self-styled film anti-piracy activist. 
"We have a high- definition pirated copy of your blockbuster. Pay us Rs 15 lakh a day, otherwise the movie would be uploaded on Internet," the caller was quoted as saying.
The worried film makers rushed to the CCS with a complaint.
Deputy commissioner of police Avinash Mohanty told PTI that the men arrested in the case demanded Rs 15 lakh from the producers of the film in exchange of not uploading a copy on the internet.
As per the complaint lodged on April 29, a man called Rahul Mehta, who said he represented an `anti-piracy agency', approached the producers and told them that a pirated high definition print of the film was available.
"Mehta showed them a sample video…and informed that release of pirated copy would be withheld for a few days and demanded money," Mohanty said. Among the six men arrested, one is the owner of a theatre in Bihar.
"Instead of arresting the caller by tracking the phone calls, we decided to engage him in a dialogue to trace the origin of the pirated copy," the DCP said. When the production team asked the caller for proof of the pirated copy in his possession, the latter sent a sample video. It turned out to be the movie's HD copy. With the help of experts, the police found that the film was copied from a theatre in Begusarai district of Bihar.
Baahubali 2: The Conclusion is on a record-breaking spree and is just inches awar from reaching the coveted Rs 1500 crore mark.