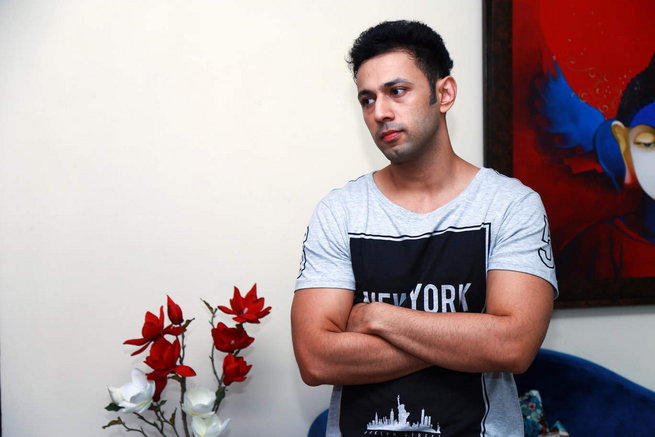 Bollywood actor Sahil Anand will soon be entering the popular reality show Bigg Boss 10 after being granted a wild card entry.
Indeed he is ecstatic about being a part of the show. However, there is another reason for Sahil to agree for the show.
During a recent interview to an entertainment portal, Sahil admitted that one of the major reasons for him agreeing to enter the show is that he thinks the Bigg Boss will prove beneficial for his career.
Sahil, who was seen in 2012 release 'Student Of The Year' as Jeet, feels that with the Bigg Boss 10 he will get a chance to change his image and show his real self.
"I can show my acting skills through my films, but on Bigg Boss 10, I don't have to become anyone else and that's a good thing", Sahil said.
The actor feels that the reality show will be a once in a lifetime experience.
"I want to know if I can survive inside the house with so many cameras and with people whom I don't know at all", he added.
Talking about his favourite contestants in Bigg Boss 10, Anand said that he likes Lopamudra, Bani J and Manu.
Interestingly, Sahil and Bani will be competing for a reality show for the second time. The two were last seen in MTV Roadies season 4.
While Anand admitted to have a friendly bond with Bani during Roadies, they got out of touch soon after the show ended.
"I am hoping she will be the same with me as she was back then. I know time changes people, so I can't really say how will she react. Let's see how it goes", Sahil said.
Sahil will be entering the show tonight along with three other wild entrants – Priyanka Jagga, Jason Shah and Elena Kazan.
Only time will tell if they are able to match up the pace of the existing Bigg Boss 10 contestants and create a space for themselves on the show.