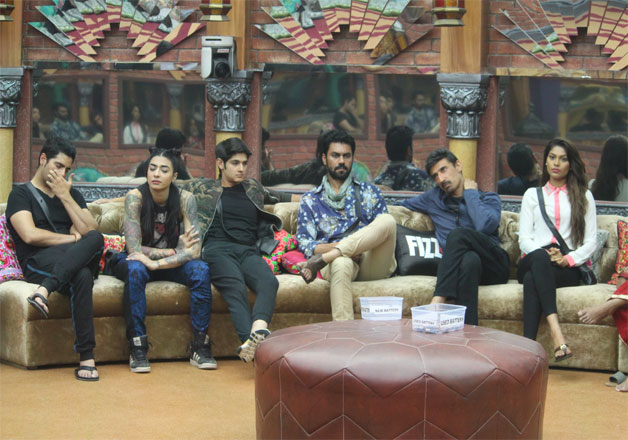 The TV reality show 'Bigg Boss 10' is getting interesting with each passing day. After Manveer and Rohan fight got murkier in the last episode, Bigg boss has set the stage for another big tussle called 'captaincy tournament'. In today's episode contestants will be seen competing for the captain's throne.
The contestants who won the lock down task under Rohan captaincy were only allowed to participate for captaincy. Karan, Rahul, Bani, Lokesh and lopa were the ones who participated in the task with Rohan. The twist in the tale was, out of six contestants only four were permitted to play. The team members had to take two names, who didn't carryout the task well.
The team nominated Lokesh and Bani as the least performers. Lopa, Karan, Rahul and Rohan locked horns for captaincy. However, this thing didn't go well with Lokesh who was then getting into clashes with celebrities. She felt that the celebrity team was being unfair to her.
Two tasks were performed, one between Rahul and Rohan and the other between Lopa and Karan. Reportedly, Lopa and Rohan won their task and then housemates were asked to choose one as their captain. Now, the audience will witness the new captain in today's episode.
Bani was selected as the first captain of the 'Bigg Boss' house. However, her captaincy was questioned by the housemates. The 'Bigg Boss' house will now have its second captain and it seems that much more drama and controversy in today's episode is in store for the fans.