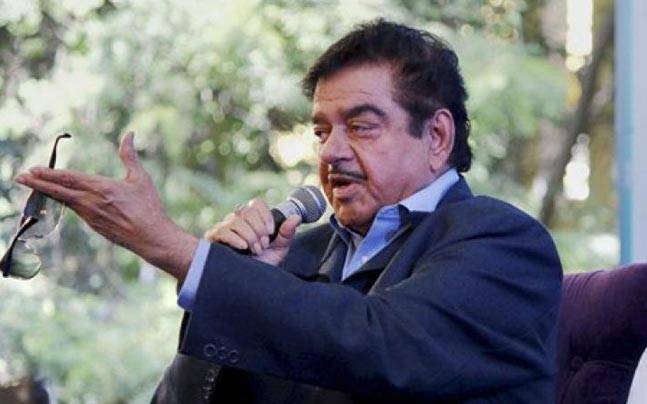 Veteran actor Shatrughan Sinha, who has delivered many powerful performances in the past, stated that he did his best and never considered the roles offered to him as bad or good. He also gave suggestion to the young generation and told them not to lose hope and try to be different.
"I never saw the role as good or bad, but just did my best. My mantra to the young generation is to prove yourself that you are the best. If not, then prove that you are the most different. Be original and don't lose hope," he said at the Sahitya Aaj Tak here on Sunday.
The BJP MP also spoke about his book "Anything but Khamosh".
He said: "I gave the first copy of my book to President Ram Nath Kovind. I couldn't give it to Prime Minister Narendra Modi as it hadn't come out by the time I last met him."
On his famous "Khamosh" dialogue, he said: "Now it seems like we all have become silent. There is silence in the current atmosphere of the country."
"When I go to Pakistan, children ask me to repeat my famous dialogue 'Khamosh'."
(With IANS Inputs)