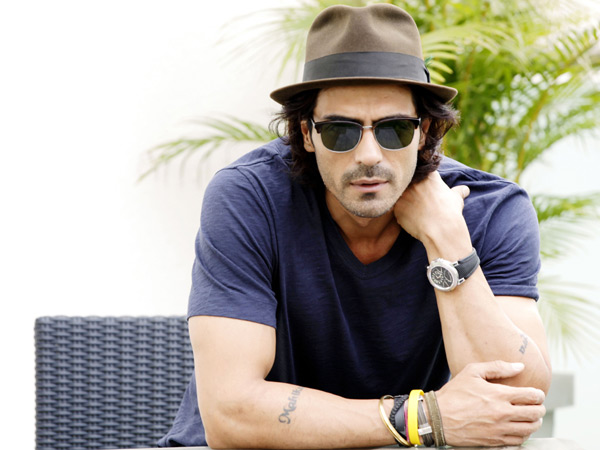 Arjun Rampal's forthcoming film Daddy has got a release date and the actor has posed for a mug shot as mafia don Arun Gawli in the latest poster of his film. The release date of Arjun's film is July 21.
Arjun portrays the gangster-turned politician Arun Gawli, and flaunts long tresses, a beard and an intense look to play the part. The movie also features Farhan Akhtar and Aishwarya Rajesh.
A political crime drama film, Daddy is co-written and directed by Ashim Ahluwalia.
A description of the movie reads in a statement: "The story is about Gawli, a man who scripted his own destiny, eventually going on to become one of India's most feared mobsters. Now, he remains an enigmatic figure; at once a volatile, power-hungry gangster for some and the venerated 'Daddy' or a modern day Robin Hood for the working-class neighbourhood he belongs to."
Ambition.Power.Mystery!Get up close into the life of Daddy #DaddyTrailer tom 9:30PM #DaddyRealStory @DaddyRealStory pic.twitter.com/kM8FybPIWA

— arjun rampal (@rampalarjun) June 12, 2017
It is narrated from multiple perspectives and spans over four decades.
(With IANS Inputs)