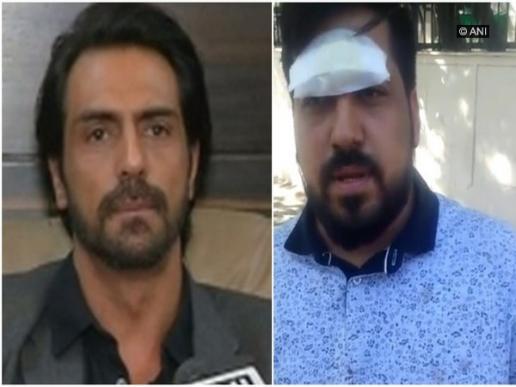 Looks like Arjun Rampal has landed in a legal trouble. The actor has been accused of assault when he threw a camera at audience which has hit a youth. 
According to the victim, named Shobit, "I went for a Saturday night party. Arjun Rampal was playing the DJ console. He suddenly threw a camera towards the audience, which hit me."
Incident happened at 3.30 am, I don't know why Arjun Rampal threw camera at me.Police not cooperating at all: Shobhit,Victim pic.twitter.com/eFM6P5mXGn

— ANI (@ANI) April 9, 2017
"I don't know why he threw the camera. The incident took place at around 3.30 am. I have complained, but the police have not taken any action. No FIR has been registered till now," he added.
As per information, the actor, who was playing the DJ at Club Privee', Shangri-La's Eros Hotel last night, was peeved when a photographer tried to click his pictures. He then snatched his camera and threw it towards the audience on the dance floor, injuring Shobit badly.
When the injured tried to inquire about the incident, he was thrown out of the pub by the bouncers. According to the victim, the incident took place at 3:30 am and the police is not cooperating. 
A few days ago, Sanjay Dutt landed in the similar soup when his bodyguards misbehaved with the local reporters in Agra during the shooting of his biopic, Bhoomi.  The actor later apologized about the incident. 
(ANI)