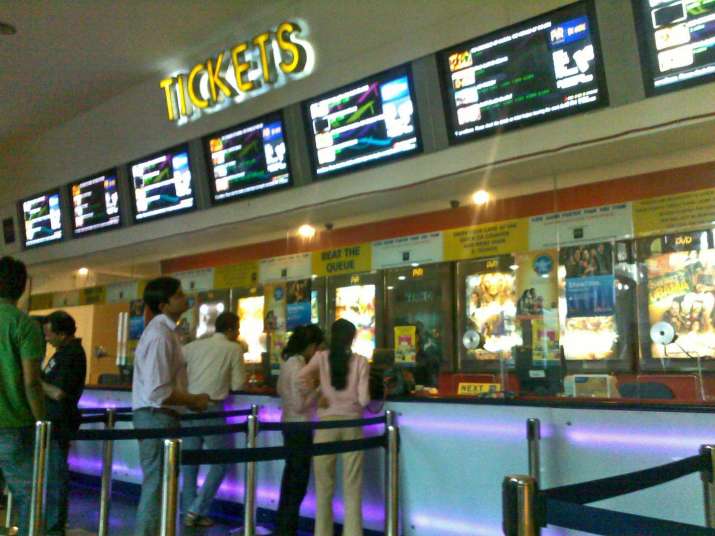 Now that the Goods and Services Tax (GST) is all set to become effective from July 1, you need to have a clear idea about how will it impact on your movie bills. Entertainment is one huge part of our lives. After a hectic week at the office, a film works wonders for our mood. So, here's how the "One Nation, One Tax" system will affect your entertainment bill after July 1.
The GST Council has bracketed all the goods and services in the country in five categories – 0 per cent, 5 per cent, 12 per cent, 18 per cent and 28 per cent. While some of these products had higher effective tax rates before the GST and the new tax regime will reduce the burden on consumers, some of the items will now be taxed at higher rate.
GST and Movies
The GST Council has fixed a tax rate of 18% for cinema tickets costing Rs 100 or less. For the tickets costing Rs 100 or more, the rate is fixed at 28%. The new tax structure will replace the old entertainment tax. 
Though the rate of tax levied on movie tickets under the new tax regime is at the highest of the four slabs, the concurrent abolition of the entertainment tax, which is as high as up to 45% or even 100% across various states, will effectively make cinema tickets cheaper, Jaitley said after the meeting of GST council, which fixed the tax rates on most of the services.
Currently, the price of a movie ticket is based on the entertainment tax levied by state governments. In states, entertainment tax ranges from zero to 110 per cent. 
Hence, If you are from a high entertainment tax state like Jharkhand (110%) or Uttar Pradesh (60%), you will only pay 28% tax now, so you are going to pay much less for the ticket. Meanwhile, if you belong to Assam, Himachal Pradesh, Punjab or Uttarakhan, you will pay more for a movie ticket as these states levy zero.
Trending films and GST effect
The Salman Khan starrer Tubelight, which crossed the Rs 100 crore mark on the sixth day of its release will definitely get effected after GST. In July, there are several bog movies that are releasing. Right from Sridevi's comeback film Mom to Ranbir Kapoor and Katrina Kaif starrer Jagga Jasoos,is set to hit the cinemas in July. Now, we need to wait and see how GST will impact the earings of such movies.
Read More
Know about One Nation, One Tax System From Modi Govt Ministers
Will it turn out to be a game changer for the Indian Economy
For more Entertainment Stories, click here