Follow us on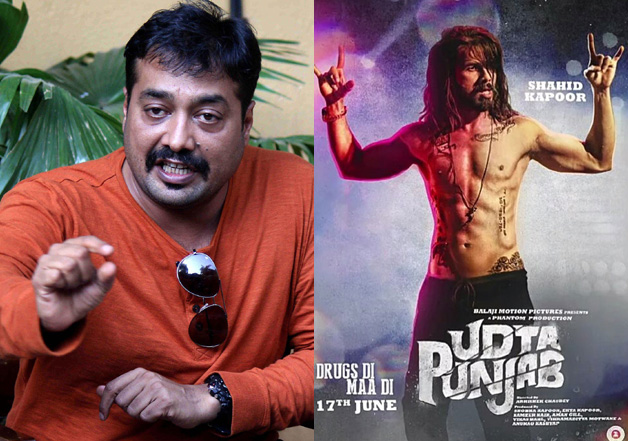 New Delhi: Anurag Kashyap–owned  Phantom Films' 'Udta Punjab' has waded into huge controversy after a censorship issue turned into a political slugfest. The battle of the multi-starrer movie took a political turn after Central Board of Film Certification on Monday asked that the name, 'Punjab' be dropped off the title.
The strong action by censor board has started new debates, with parties like Aam Aadmi Party and Congress, slamming the ruling SAD-BJP alleging that the censorship of the film is their brainchild.
However, Anurag Kashyap has asked all parties to stop using his movie for their political benefits. On Tuesday, Anurag tweeted, "I request Congress, AAP and other political parties to stay out of my battle. It's my Rights vs the Censorship. I speak only on my behalf."
The Censor Board directed that 'Punjab' should be removed saying it would be 'defamatory' for the state. The censorship surrounding the movie, caught more fire since Punjab is due for assembly elections in 2017, and drugs remains a topic which is being targeted by mostly all the contesting parties.
In other tweets that followed, Anurag indirectly called CBFC chief Pahlaj Nihalani a dictator.
Also Read: Shahid Kapoor's half-brother Ishaan Khattar speaks on 'Udta Punjab' controversy
Earlier, this afternoon, a tweet from the office of Congress Vice president Rahul Gandhi came out in support of the movie.
But, Anurag is not happy with this entire ruckus created around his film. In his tweets, he asked parties, who have been constantly speaking in favour of movie's release to not give his fight, their colour.
Yesterday, too Anurag came down heavily on the Censor Board and likened India to North Korea, the nation which is under the dictatorship rule of Kim Jong Un.
This is the second time that the movie has left the censor board queasy. On May 26, the board had objected to the excessive use of profanities in the film and sought 89 cuts to give it a 'UA' certificate.
The neo-noir drama, co-produced by Balaji Telefilms and directed by Abhishek Chaubey, features Shahid Kapoor, Kareena Kapoor Khan, Alia Bhatt and Diljit Dosanjh in pivotal roles. In the movie, Shahid essays the role of Tommy Singh, a rockstar who is addicted to drugs.