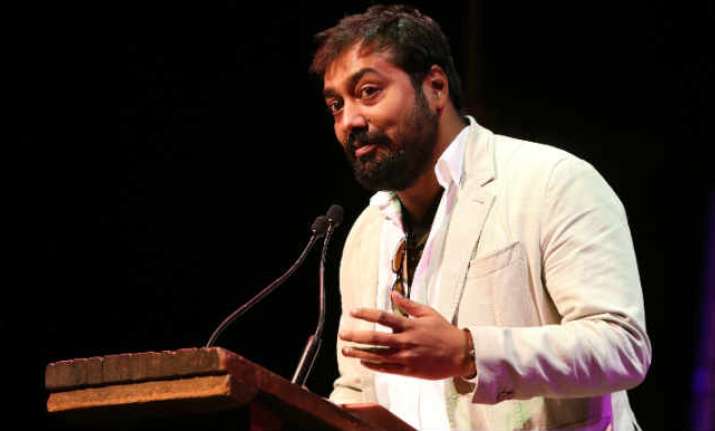 It seems Bollywood is divided on the reason why movies are not yielding desired results at the box office. Wading straight into the debate, filmmaker Anurag Kashyap has blamed big stars charging huge amount of money for this. This can be seen as Anurag taking a dig at all the A-listers from the industry who not only take a hefty fee but also ask for profit sharing if their movie works.
Anurag, during an outspoken interview to a leading daily said that producers should be blamed who are ready to give a truckload of money to stars just because of their popularity. He reportedly said,
"I am not blaming the actors for this, all the blame should be passed on to the producers as they are ready to pay the actor such high amount. Why wouldn't the actor take that money? If someone pays me, even I would take that."
Talking about the Forbes' list of highest paid actors which was released a few weeks ago, Anurag said,
"We had four Bollywood actors (Shah Rukh Khan, Akshay Kumar, Salman Khan, Amitabh Bachchan) in the Forbes highest paid actors whereas rest were Hollywood actors. The films starring the Hollywood actors earn in millions and billions but what our films earn at max is 300 crore. But still there are Indians in that list. So if you see the ratio on the list, business of the film vs income of the actor, there is a huge disparity."
It cannot be denied that Bollywood is going through a tough time. With UTV and Disney parting ways and reports of Fox Star Hindi and Balaji pulling out from film business, Hindi film industry has hit a all time low.
Confessing about how he feels responsible for these bad times, Anurag said,
"When I see the stories about studios shutting down and then there's the image of Bombay Velvet right at the top, I do feel responsible. It hurts."
Anurag seems to be truthful, to the least.