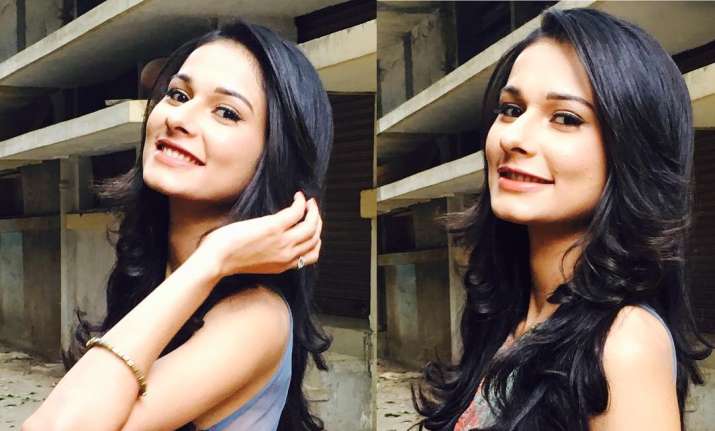 When popular TV actress Aneri Vajani shared a picture on social media ahead of the International Yoga Day 2017, there was complete buzz all around. The actress, best known for her role in Beyhadh, took to her Instagram account and posted a photo with a caption that said "When You Own Your Breath NoBody Steals Your Peace! Happy Yoya Day! :) #yoga day!". She wore a pink bra and a bright yellow underwear in the picture, which went on to become viral for all the wrong reasons. 
Also Read: 'Too thin to live': TV actress Aneri Vajani trolled for wearing lingerie
Now, Aneri Vajani has come to the forefront to speak on the ongoing issue. Taking to her official Twitter handle, the actress said that the world has a problem with people being obese or skinny. Further she asked them to ignore the picture if they didn't like it, but urged them not to post nasty comments.
#MyLifeMyRules! pic.twitter.com/9WAsJG0YMs

— Aneri Vajani (@aneri_vajani) June 20, 2017
The "controversial" picture created much buzz. As soon as the photo hit the internet, comments started to flow from each and every corner. Aneri Vajani was body- shamed for being "too thin to live". "i think this is not yoga day.its malnutrition day", slammed a user. "you look anorexic in this pic!", said another.  Here's the picture that caused all the commotion.
However, few people came in full support of the actress. "we love u and ur acting.All ds negative trolls cnf affect on ur fame so go dear go reach ur dreams.Instead listen ds bullshit cheap thoughts of all cheapos. We loves you and we will", said a fan.
Aneri Vajani as Saanjh in Beyhadh is loved by viewers to the fullest. She began her career with Star Plus's soap opera, Kaali - Ek Punar Avatar as Paakhi in supporting role, followed by Channel V India's youth show, Crazy Stupid Ishq as Shanaaya in one of the lead roles.