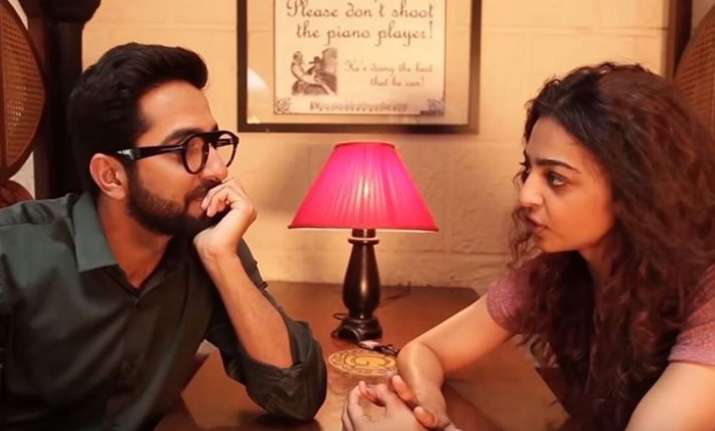 Sriram Raghavan's mystery thriller AndhaDhun has turned out to be a  hit at the box-office. Starring Ayushmann Khurrana, Radhika Apte and Tabu in the lead roles, the film has collected a handsome Rs 34.35 crore in its ninth-day run at the cinemas, thanks to its extremely positive word of mouth. The film, on Wednesday, added Rs 3.25 more to its kitty to reach this total.
Andhadhun heads for better second weekend than first
Andhadhun is going very strongly at the box office with huge growth on the second Saturday of around 75%. The film has now taken its total to over 34 core nett and will have topped 40 crore nett by the end of the second weekend. The poor new releases have given it an extra lift but it would still have done well if there was stronger competition.
"The way it is going it seems like the second weekend of the film will be better than the first weekend as both Friday and Saturday are better than last week. This has not happened in a long time and the last time it happened was Queen in 2014. That film had opened to even lower collections than Andhadhun with 1.70 crore nett", according to Box Office India report.
The report further stated, "The collections of Andhadhun till date are as follows. Friday - 2,35,00,000 apprx Saturday - 5,00,00,000 apprx Sunday - 7,00,00,000 apprx Monday - 3,50,00,000 apprx Tuesday - 3,00,00,000 apprx Wednesday - 2,75,00,000 apprx Thursday - 2,50,00,000 apprx Week One - 26,10,00,000 appr Friday - 3,00,00,000 apprx Saturday - 5,25,00,000 apprx TOTAL - 34,35,00,000 apprx".
Jointly produced by Viacom 18 Motion Pictures and Matchbox Pictures, AndhaDhun also features Anil Dhawan, Zakir Hussain, Ashwini Kalsekar and Manav Vij in key roles.