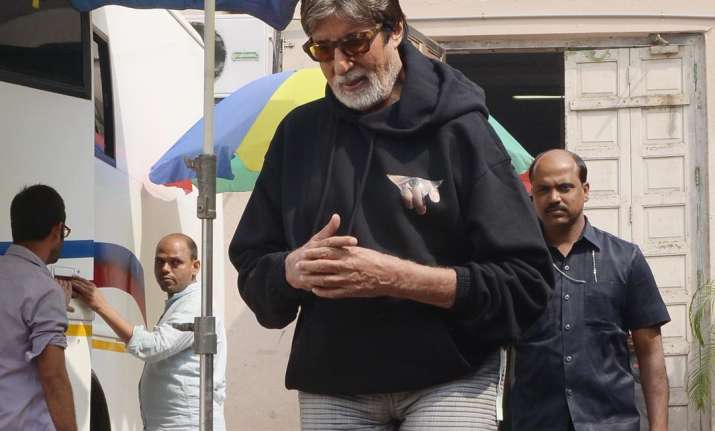 Megastar Amitabh Bachchan, who is gearing up for the release of his upcoming film 102 Not Out, has crooned a song titled Badumba for the film. The actor shared the news on social media.
"Sung a song and composed it for '102 Not Out'. Rehearsals on with the great Ganesh... its 'BAADDUUUMBAAAA'! Trust me," Amitabh tweeted on Wednesday.
Amitabh, 75, also wrote on his blog about the song.
"One could sit inside the portals of a studio for hours just jamming and having the time of your life... those moments are special and precious. But with that comes the fear of the shooting of it and the apprehensions of its performing. Never a dull moment in our lives!" he wrote on the blog.
The film also stars veteran actor Rishi Kapoor.
Amitabh's character will be seen as a 102-year-old father to 75-year-old character of Rishi in the film, directed by Umesh Shukla.
Billed as a most unusual father-and-son love story, the film is based on playwright Saumya Joshi's well-known Gujarati play by the same name.
The film will release on May 4. 
(With IANS Inputs)