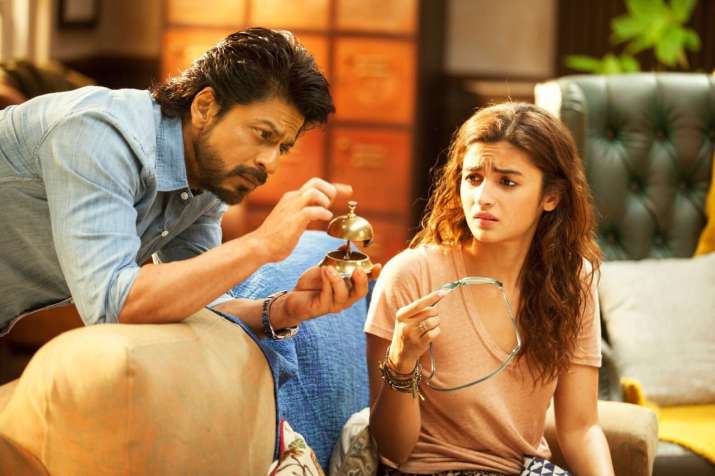 Looks like actress Alia Bhatt's upcoming movie 'Dear Zindagi' is all about loving your life and making the most out of it. With only a few weeks to go for release, the movie has been making all the right noises. Now a new behind the scenes video of the track 'Love You Zindagi' has been released and it perfectly captures the essence of the movie.
The BTS video highlights all that went in during filming of the song. Telling about the song, the protagonist Alia said that the number comes at a really important point in her character Kaira's life. She said that the song teaches her to feel good about her life and hence it is all about joy.
Director Gauri Shinde added that she feels the song is like an anthem for the movie. She said they tried best to highlight Kaira's journey in the song, making it all about enjoying the imperfections life offers.
Another highlight of this video is the camaraderie shared between superstar Shah Rukh Khan and Alia. King Khan can be seen giving Alia tips on pulling a stunt and making her laugh through his life lessons.
All in all, this BTS video is just the feel good clip anyone would need to have a great day.
In 'Dear Zindagi', Alia will be seen in the role of a young filmmaker and SRK in that of her counsellor. About working in the movie, SRK recently said in an interview that he is glad that it was offered to him.
Speaking about her character, Alia in a Twitter chat that she conducted recently said that Kaira is very impulsive, a trait she both loves and hates. The highly anticipated movie is set for a release on November 25.