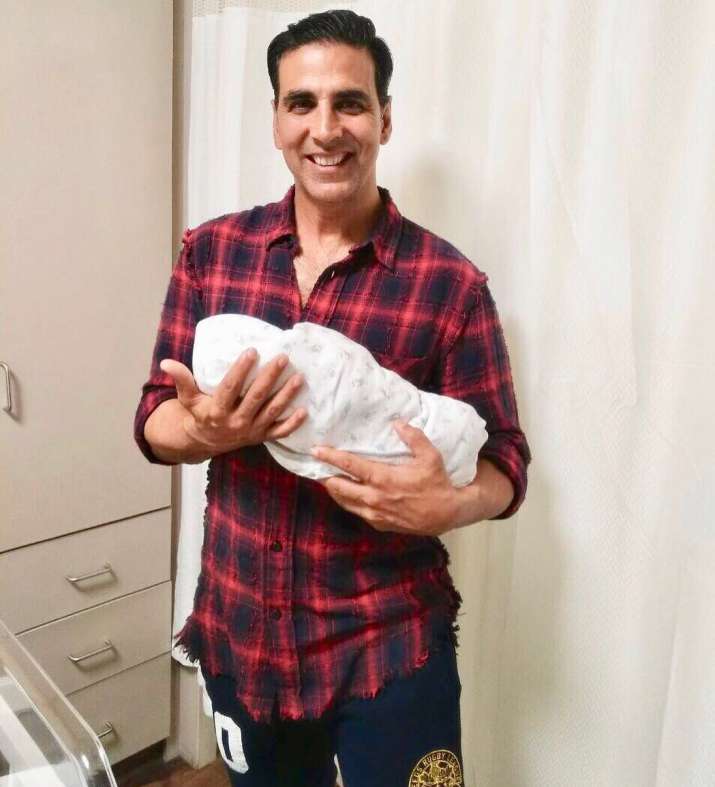 Actress Asin and her husband Rahul Sharma have became the proud parents to a baby girl and a Bollywood celebrity who is close to both of them has shared the first picture of the new born. Yes, he is none other Akshay Kumar. The actor congratulated the couple in a social media post and also shared a picture with the baby.
Akshay took to Instagram to share the picture in which he is seen lovingly holding the newborn. He captioned it as, "One joy which is completely unmatched...congratulations to my dearest friends @simply.asin and Rahul on the arrival of their little angel."
Akshay was all smiles as he shared the picture. He is good friends with Asin and Rahul. In fact, it is said that Khiladi Kumar played the cupid for the couple. The actor also attended their wedding. Akshay has worked with Asin in Khiladi 786 and Housefull 2.
It seems that God is showring blessings on B-town celebs these days. After Soha Ali Khan and Esha Deol gave good news, it was Asin's turn to make movie buffs happy.
Earlier, Asin officially announced about her first child. She wrote, "Ecstatic to announce the arrival of our Angelic Baby Girl earlier today. Thank you for all your love and wishes. She is the best birthday present I could ever ask for!" 
The actress made her Bollywood debut with Aamir Khan starrer Ghajini and then worked in many popular Hindi films.
This is how Akshay Kumar introduced Asin to Rahul
In an interview to The Times Of India, Asin had narrated how Akshay KUmar was the reason she married Rahul. In her own words...
"Rahul and I first met at the private airport of Mumbai as I was going to another country for work with Akshay Kumar for the promotions of Housefull 2. Now, I have just walked in and Akshay takes these early morning flights. So there was Akshay, me and this person who was just a stranger not connected to the film. So I wished everybody good morning and then there is this guy standing next to Akshay who he introduced me to as his friend Rahul. We exchanged 'hi's and went into the flight. All big stars have their friends accompanying them, so I assumed he was that friend. Eventually, as the day unfolded, during the day I have realised who he was. I realised that it was actually, his flight, his tournament we were going for, he was sponsoring us and basically everything was happening because of him. I liked the quality. He was very simple and down-to-earth and that quality stuck with me. And then Akshay tells me the same day, 'I think you two will be good for each other.' I was like, 'What? Where is this coming from?' Akshay is a very good friend, one of my favourite co-stars and can joke with me, so I thought this one was also one of his random jokes. Akshay is family for us and somehow, has a good sense of people so he sensed that similarity between Rahul and me. Of course I didn't know what Rahul's side (Rahul and Akshay are best friends) was as that may have also been the reason why Akshay was pursuing it."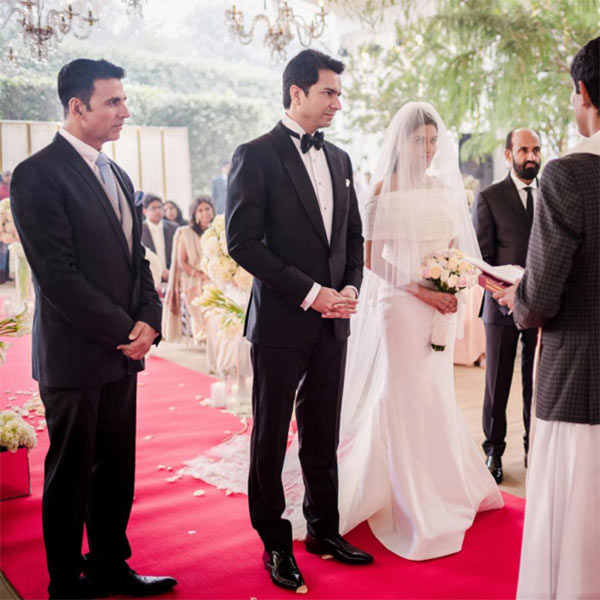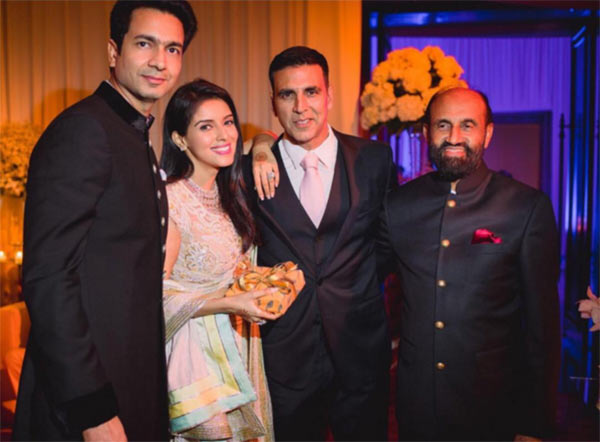 Also read: Asin Thottumkal, Rahul Sharma blessed with a baby girl