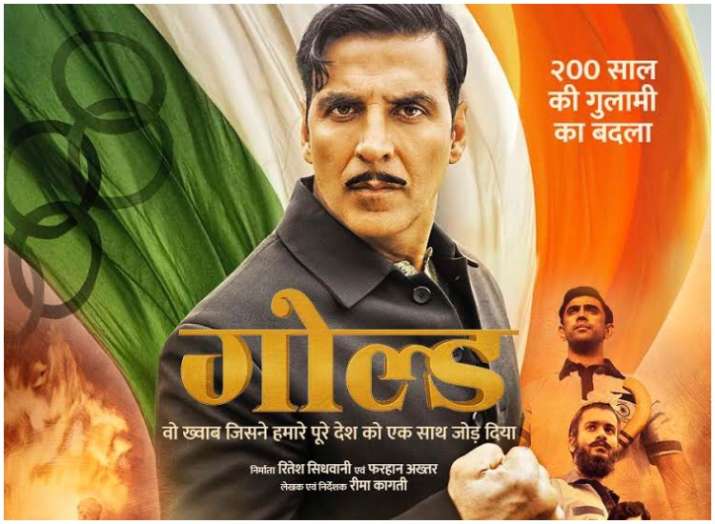 Ever since the trailer of Akshay Kumar's Gold was released, fans couldn't keep their excitement under wraps. In fact, the trailer was trending on number one position for many days after its release. The makers of Gold have dropped a new poster featuring Akshay Kumar and, we must say it looks intriguing all the way. 
Taking to his Instagram account, Akshay Kumar shared Gold new poster with a caption that reads, "‪एक ख़्वाब जिसने पूरे देश को एक साथ जोड़ दिया।"
Akshay Kumar recently unveiled five posters, each featuring the pivotal characters in the film. 
In the first poster featuring Mouni Roy, Akshay introduced the actress as his wife Mrs Monobina Das. A saree clad Mouni sports a retro look in the poster. 
"A brother, a friend and the coach of the dream team. Meet Samrat," with this caption Akshay introduced Kunal Kapoor. 
In the Gold trailer, which was released last month, we got glimpses of Amit Sadh and Vineet Singh, who also have significant roles in the film. In the posters, Akshay gave us a brief introduction of the characters that these actors are playing in the film.
Watch Gold trailer here
Talking about Gold, Akshay has said, "People should know what happened in 1948… How we won the first Olympic gold medal in hockey after the independence of India. I think things also have changed because the government is supporting the sport a lot, the number of medals are increasing in the game, so I am happy seeing the encouragement."
Along with Akshay Kumar, Gold also stars Mouni Roy, Kunal Kapoor, Amit Sadh, Vineet Singh and Sunny Kaushal. The film is set to release on 15th August along with John Abraham's Satyameva Jayate.