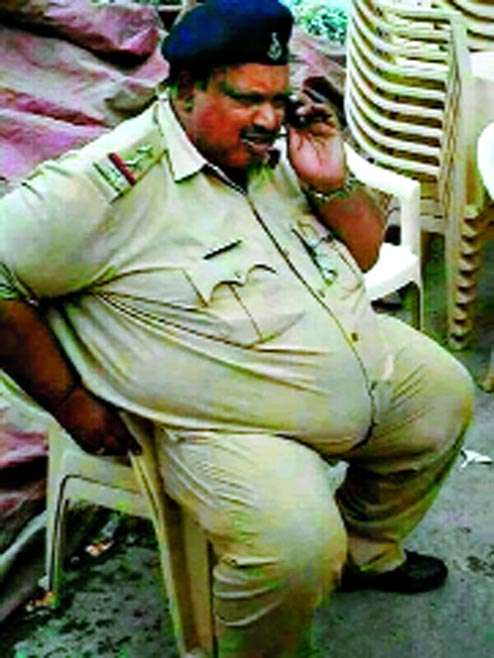 Socialite and author Shobhaa De recently fat-shamed a cop on social media which didn't go well with people. The Mumbai Police too took a stand and gave a befitting reply to Ms De. Now, the mocked policeman Daulatram Jogawat himself has come to the forefront and spoke about the matter.
Jogawat who is a police inspector with Neemuch police in Madhya Pradesh, speaking to a leading daily, said that he was sick and tired of being made fun of his body. 
And when, De posted the obese cop's photo on Tuesday with the tweet: "Heavy police bandobast in Mumbai today", Jogawat lost his cool and said that he is thinking of sending a notice to Shobhaa De.
Heavy police bandobast in Mumbai today! pic.twitter.com/sY0H3xzXl3

— Shobhaa De (@DeShobhaa) February 21, 2017
"It hurts when I see my photo on social media or when people tell me about it. India is a democratic country and people have freedom to express their views, but it shouldn't hurt or shame someone", he said.
The cop went on to explain that he wasn't fat since childhood. He said that he became obese when his gall bladder was removed as it was infected because of stones.
"She posted my picture on her account but will she pay for my treatment", questioned an angry Jogawat
He also said that he doesn't know who clicked his picture and circulated on social media. "It's an old picture when I was a sub inspector", informed Jogawat.
He joined police force in 1979 as a police constable with Ratlam police. He is presently posted at police lines Nimuch.
In 1993, Jogawat underwent gall bladder operation after which he gradually gained weight and became obese.