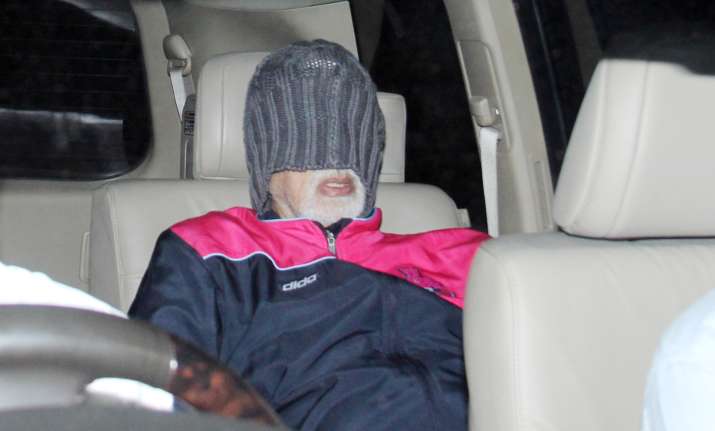 On Friday evening, news of Amitabh Bachchan admitted to hospital hit the headlines and this made his fans anxious. Earlier, much details were not available, however, later it was made clear that the megastar went to Lilavati Hospital just for a routine checkup.
News agency IANS reported that he was hospitalised after pain in his lower back. ''Mr Bachchan came for a routine check-up and went home,'' CEO of the hospital said. The whole incident accumulated lot of media attention with shutterbugs waiting outside the hospital to catch just a glimpse of Mr. Bachchan. This irked the actor who was not well. 
The 102 Not Out actor took to his blog to share a poem lashing out at paparazzi. What seems from his poem is that, Mr. Bachchan was not pleased with media persons clicking his pictures outside the hospital. In very subtle words, he said that he was shocked to see flashing lights of camera but will never obstruct their businesses. Read the complete poem in Hindi below:
जी हाँ जनाब मैं अस्पताल जाता हूँ
बचपन से ही इस प्रतिकिया को जीवित रखता हूँ ,
वहीं तो हुई थी मेरी प्रथम पयदाइशि चीत कार
वहीं तो हुआ था अविरल जीवन का मेरा स्वीकार
इस पवित्र स्थल का अभिनंदन करता हूँ मैं
जहाँ इस्वर बनाई प्रतिमा की जाँच होती है तय
धन्य है वे ,
धन्य हैं वे
जिन्हें आत्मा को जीवित रखने का सौभाग्य मिला
भाग्य शाली हैं वे जिन्हें , उन्हें सौभाग्य देने का सौभाग्य ना मिला
बनी रहे ये प्रतिक्रिया अनंत जन जात को
ना देखें ये कभी अस्वस्थता के चंडाल को
पहुँच गया आज रात्रि को Lilavati के प्रांगण में
देव समान दिव्यों के दर्शन करने के लिए मैं
विस्तार से देवी देवों से परिचय हुआ
उनकी वचन वाणी से आश्रय मिला
निकला जब चौ पहियों के वाहन में बाहर ,
'रास्ता रोको' का ऐलान किया पत्र मंडली ने जर्जर
चाका चौंद कर देने वाले हथियार बरसाते हैं ये
मानो सीमा पार कर देने का दंड देना चाहते हैं वे
समझ आता है मुझे इनका व्यवहार ;
समझ आता है मुझे, इनका व्याहार
प्रत्येक छवि वार है ये उनका व्यवसाय आधार ,
बाधा ना डालूँगा उनकी नित्य क्रिया पर कभी
प्रार्थना है बस इतनी उनसे मगर , सभी
नेत्र हीन कर डालोगे तुम हमारी दिशा दृष्टि को
यदि यूँ अकिंचन चलाते रहोगे अपने अवज़ार को
हमारी रक्षा का है बस भैया, एक ही उपाय ,
इस बुनी हुई प्रमस्तिष्क साया रूपी कवच के सिवाय
- Amitabh Bachchan
Also check out pictures of Amitabh Bachchan leaving hospital with son Abhishek Bachchan. The megastar covered his face with a cap.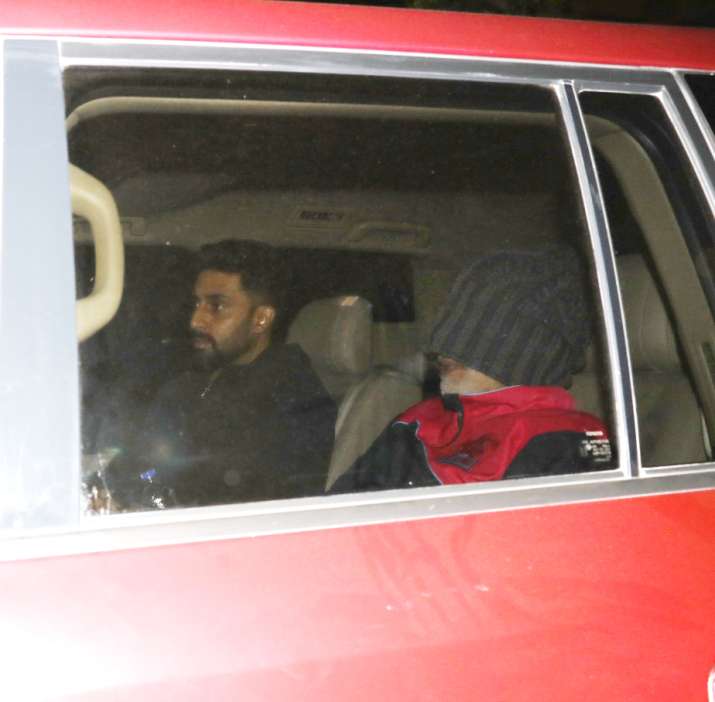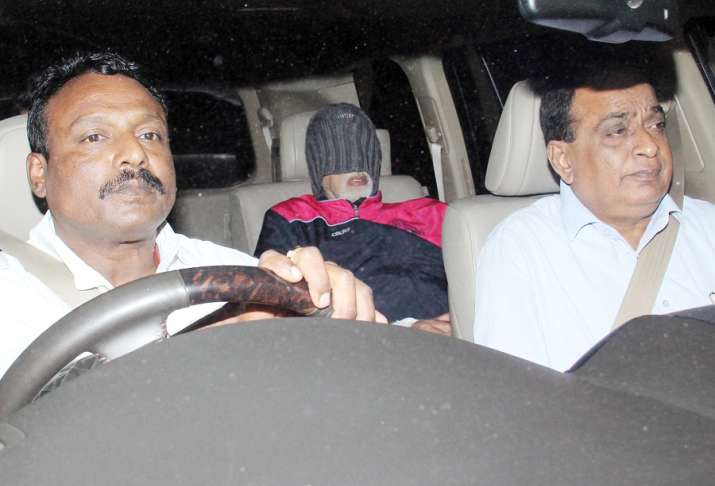 On a professional front, teaser of his film 102 Not Out dropped on Friday. The film marks reunion of Amitabh and Rishi Kapoor after 27 years. In the Umesh Shukla-directed movie, Rishi Kapoor is playing the role of Big B's son.
Besides, Amitabh is also shooting for Thugs Of Hindostan and Brahmastra. While Thugs of Hindostan is being directed by Vijay Krishna Acharya, Brahmastra which is a trilogy is being helmed by Ayan Mukherji.
For all news and updates, stay tuned to our Facebook page