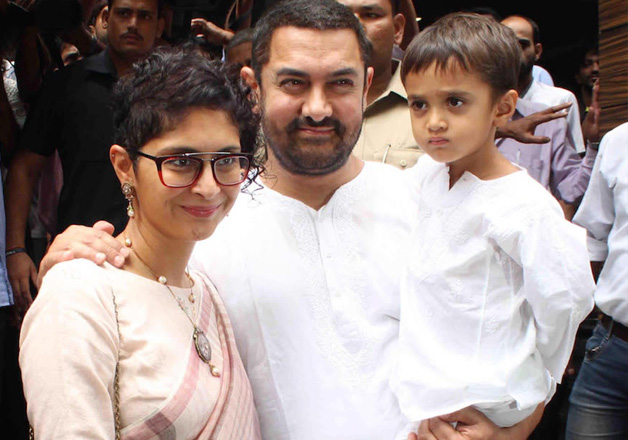 Superstar Aamir Khan and his director wife Kiran Rao entered the parenthood four years back with the birth of their first child Azad Rao Khan. However, it was not so easy for the couple to experience the parenthood.
The duo faced several complications in conceiving and then they opted for IVF to have the child.
Recently, at the launch of an international fertility centre, the two opened up about facing pregnancy issues and having Azad via IVF.  
While recalling the phase before Azad's arrival, Kiran said, "We had a lot of trouble while trying to have a child. And I really didn't think it would be possible to have a baby. Angelically Dr. Firuza appeared and found this way for us. We have no words to thank her and we wake up every morning blessing her and thanking her. None of it would have been possible without Dr. Firuza Parikh's help. I don't know what I did for those 20 years before Azad was born. My life is so full now. I feel so full and humbled by the joy and the completeness he makes me feel".
Aww! This picture of Aishwarya Rai's daughter hugging Aamir Khan's son will make your day!
Aamir Khan, who turned 51 this year, also talked about his chosen method of parenthood saying he hasn't done anything wrong and it's nothing to hide.
He said, "You all know that I'm a very emotional person, very sensitive. I would say that the happiness that I have got personally, the happiness which Kiran and I have got is precious for us. When Azad was born, we were both very happy and we both wanted to be honest with people about it. We haven't done anything wrong, have nothing to hide and people should know about it".
"It's such a joy to have a child in your life. It's something that really changes your life. When I had my first child, Junaid, it changed me, changed my life. But there are so many parents, people, so many single parents who are unable to have child," he added.

 

Kiran, 42, and Aamir, tied the knot in 2005 and welcomed their baby boy in 2011.