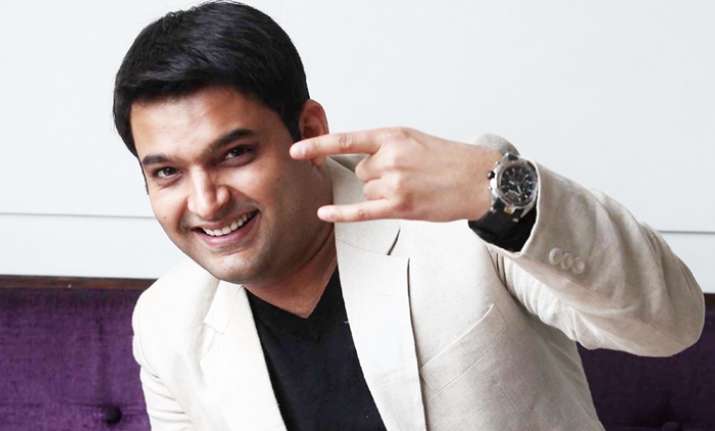 Comedy lovers are simply dumbfounded. The most popular comedians of our times Kapil Sharma and Sunil Grover have been engaged in an ugly spat since the last few days and, the nation can't seem to keep calm.
Within a snap of a finger, Kapil's image has been totally transformed from being a lovable and highly appreciated funny man to someone who is "bossy" and "too good" for his own shoes.
The big clash has eventually cost Kapil a lot. 
Fans
There was a time when the comedy king entered the TV industry with shows like "The Great Indian Laughter Challenge" and "Comedy Circus" and impressed viewers to the fullest. His excellent comic timings and meticulous expression made fans go gaga over the King of Comedy.
However, times and situations have completely changed as the same people are not happy with all the negative news surrounding Kapil.
Have a look at some hatred tweets on Kapil
​
Kapil Sharma is a method actor. He carries his screen image to real life too and insults everyone who's not wealthier than him.

— Aladdin (@Alllahdin) March 21, 2017
kapil changed the name of show "comedy nights with kapil" to "the kapil sharma show" is because there is no comedy left in the show.

— Mask Ishan (@Mr_LoLwa) March 21, 2017
It's your biggest mistake of your life #KapilSharma
Today I lost every respect for youhttps://t.co/R3baeC5igL pic.twitter.com/0H1wuSmVLp

— Shraddha's Pradeep (@Love_U_Shraddha) March 19, 2017
He lost all the Respect in just 5 Days.. which he took 5 year to earn..@KapilSharmaK9 @WhoSunilGrover #KapilvsSunil pic.twitter.com/hyHDac2Ect

— पार्दीक हांडया (@PardikHandya) March 23, 2017
​Reportedly, Kapil's bad attitude towards his fellow co-stars has left him in quite a mess. Latest buzz is that "The Kapil Sharma Show" will go-off air as the producers aren't happy with all the hullabaloo.
Friends
Sunil aka Dr Mashoor Gulati was said to be one of Kapil's good friends but the comedy king has lost his dear friend.
To make matters worse, Kapil's childhood buddy Chandan Prabhakar aka Chaiwalla has also reportedly left Kapil's show. 
Speculations are rife that Ali Asgar aka Pushpa Nani who had been together with Kapil since "Comedy Circus" days has also bid farewell to TKKS. 
Reportedly, he has joined another TV show titled "Trideviyaan". The comedian will be seen playing the role of a criminal disguised as a tribal woman in the show, according to a source.
Dignity and gratitude
Self-respect is something that can't be earned in a day. Just a week back, people blindly followed Kapil Sharma and rejoiced with him in his each and every move including his performance in his debut film "Kis Kis Ko Pyaar Karoon".
However, the present tells a different story altogether. The once loved comedian has become the hot topic of discussion for all the WRONG reasons.
It is often said what goes up must come down. So, is this the fall of the comedy king?