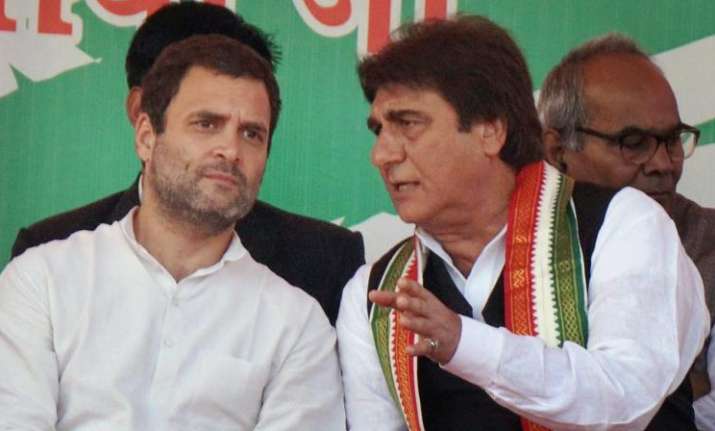 Two years after Mohammad Akhlaq was allegedly beaten to death on suspicion of consuming beef in Uttar Pradesh's Dadri, UP Congress Committee president Raj Babbar on Friday tried to revive the painful memories by telling the Muslim voters that they won't be stopped from keeping anything in refrigerator if Congress wins in municipal elections.
Hitting out at the BJP-led Yogi government, the actor-turned-politician, who was addressing a gathering in front of a mosque in Aligarh said, "Dawa Karta Hu, Ki Kisiki Himmat Nahi Hogi Ki Aapke Fridge Mein Jhank Ke Kahe Ki Yeh Aapne Kya Rakha Hai." (I can assure you that nobody will have the guts to ask you what lies inside your fridge.)
ALSO READ | Dadri Lynching: Mohammad Akhlaq had beef in his freezer, says new lab report
The Congress leader appealed the locals to cast their vote to his party.
Mohammad Akhlaq was lynched by a mob in Bisara village of Dadri for alleged cow slaughter and consuming beef at his residence on September 28, 2015.
The Uttar Pradesh civic elections is being seen as a big test for the BJP government that took power in March after a landslide victory in Assembly polls. The local body elections also comes just before the crucial Gujarat election that is scheduled for next month.
ALSO READ | Dadri lynching case: Akhlaq's son claims 'beef' samples were planted to frame family
Parts of the state voted on November 22 in the first round of local body elections where 52 per cent polling was recorded. The rest of the state will vote on November 26 and 29. The counting of votes will take place on December 1. Around 30 million voters are eligible to vote for more than 650 posts.
WATCH FULL VIDEO HERE: